RumorTT: Microsoft having supply problems with Surface tablets
RumorTT: Are Microsoft having problems with the Surface? Possible supply constraints, chassis troubl.

Published Tue, Jul 10 2012 2:43 AM CDT
|
Updated Tue, Nov 3 2020 12:27 PM CST
DigiTimes is at it again, this time with a report that Microsoft have thrown away their plans for an aluminum-magnesium design for their upcoming iPad competitor, Surface. Microsoft will reportedly use a chassis made entirely from magnesium.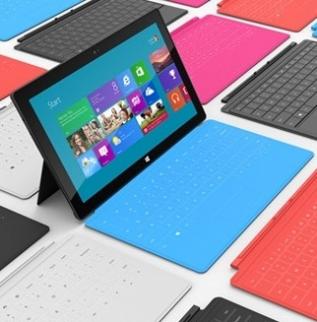 The move to magnesium is said to be because of supplier constraints. But, even though the Surface tablet may go through this change, it will still sport Microsoft's VaporMG technology. There's not much known about VaporMG, but Microsoft have attributed the incredible thinness of Surface to the tech.
If Microsoft have changed to magnesium for Surface, it comes from the inability of suppliers meeting the company's demands for manufacturing the Surface shell. Microsoft wants to push out 5 million Surface tablets before the end of the year, and after discussions with several chassis makers, none of them could meet such a production volume. More problems in the fact that Microsoft seems to be experiencing high-yield challenges for VaporMG, even with the reported change to magnesium, which is more easily designed.
Related Tags