Next Issue amps up iPad app, offers all-you-can-read magazines starting from $10 per month
Next Issue offers all-you-can-read magazines on the iPad starting from $10 per month.

Published Tue, Jul 10 2012 12:33 AM CDT
|
Updated Tue, Nov 3 2020 12:28 PM CST
It looks like Next Issue is about to become much bigger than they were yesterday, with the release of an app on iOS, with the iPad app hitting the App Store today. For those of you who aren't in the know with how Next Issue works, it wants to be the Netflix, or Spotify of the magazine world.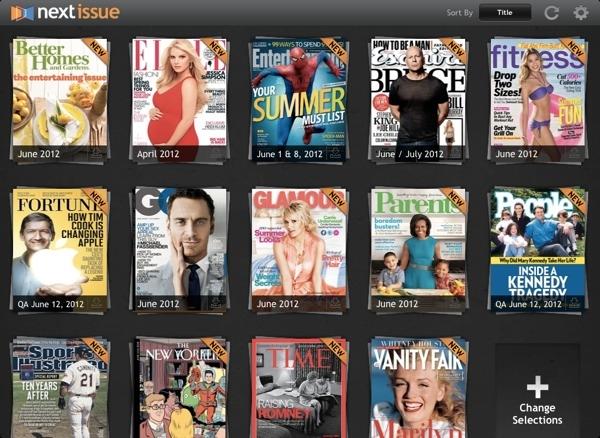 Next Issue offers monthly subscriptions for unlimited access to their library of 39 titles. This breaks down to around $10 per month for all the monthly and bi-weekly magazines, or alternatively, $15 for all of that, as well as access to tabloids and other weeklies. One note: the free app is the magazine reader, you'll need to download the apps through Next Issue's browser-based store.
What magazines do they have on offer? Well, most of the big players are on-board: Conde Nast, Time, Hearst, Meredith and News Corp. This means you'll have access to The New Yorker, Esquire, GQ, Vanity Fair, Sports Illustrated and Popular Mechanics. Next Issue Media has also talked of wanting to double the catalog by the end of 2012, as well as grabbing deals with more publishers. I think I may just have to have one of those $15 per month subscriptions!
Related Tags