The PlayStation 3 is quite old now, and was refreshed for the first time back in 2009 as a slimmed down version of the popular console, and right now, it's the only model that is in production. But, according to some documents that were filed with the U.S. Federal Communications Commission (FCC), we could expect a "super-slim" version to be announced at next months Gamescom in Germany.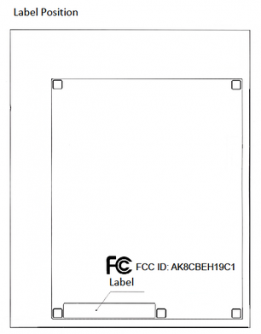 When Sony announced the current slim model, they did so at Gamescom three years ago. The above FCC sketches don't really show much, but they do show a different FCC label position as well as confirming that Bluetooth 2.0 + EDR and 802.11 g/n have become standard once again.
Eurogamer took some time at E3 to speak to Sony executive Shuhei Yoshida, where they asked him if Sony had any plans to release a super-slim PS3. Yoshida told Eurogamer to never say never, which is a strong hint toward the move to a super-slim PS3. Considering that the PlayStation 4 could be out within the next 1-2 years, this would be the perfect time to cash in on the ageing console. What could its name be?
PS3 Mini? Mini PS3? Super-slim PS3? What are your thoughts? What would you name a super-slim PlayStation 3?