The fastest GPU supercomputer in the UK was just switched on, good morning, Emerald
Emerald, the U.K.'s fastest GPU supercomputer has just been turned on.

Published Wed, Jul 4 2012 11:27 PM CDT
|
Updated Tue, Nov 3 2020 12:28 PM CST
The flick has been switched for the most powerful GPU supercomputer, Emerald, at the Science and Technology Facilities Council's Rutherford Appleton Laboratory (RAL) in Oxfordshire, U.K., the two systems working together "will give businesses and academics unprecedented access to their super-fast processing capability".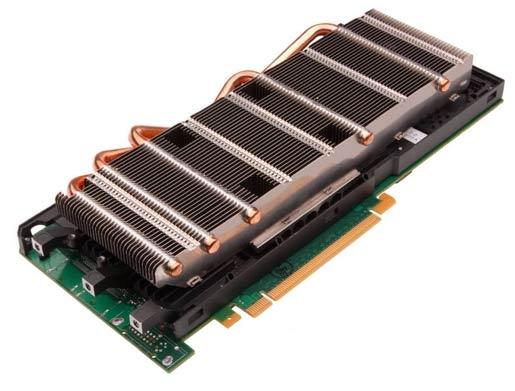 The insane amounts of power will allow researchers to run simulations that range from health care to astrophysics. The supercomputer combo will be used to look at the Tamiflu vaccine's effect on swine flu, Square Kilometre Array project data, climate change modelling and 3G/4G communications modelling. The official launch of the e-Infrastructure South Consortium took place at the same time, coinciding with Emerald's unveiling.
This is a consortium of four U.K. universities, Bristol, Oxford, University College London and Southampton, who will collaborate with RAL and work with the supercomputers. The Engineering and Physical Sciences Research Council (EPSRC) funded the supercomputers with a 3.7 million grant. The EPSRC press release has a tonne of details and specifications for the supercomputers, and also states:
GPU computers use a CPU and GPU together in a heterogeneous co-processing computing model. The sequential part of the application runs on the CPU and the computationally-intensive part is accelerated by the high floating point performance of the GPU's 100s of processor cores that operate together to crunch through the data in the application.
Emerald sports 372 NVIDIA Telsa GPUs, is ranked #159 on the June Top 500 list with a score of 114.4 Teraflops.
Related Tags