Judge rules public Twitter posts can be used against you in court and accessed without a search warrant
Judge rules public Tweets can be accessed and used in court without a search warrant.
Published Tue, Jul 3 2012 10:27 AM CDT
|
Updated Tue, Nov 3 2020 12:28 PM CST
In a ruling sure to have far-reaching consequences for how online speech is treated under the law, Manhattan Criminal Court Judge Sciarrino said that public Tweets do not have the same protection as private speech. In other words, what you say online publicly, i.e. Facebook update, Tweet, or otherwise, can be accessed and used against you in court sans a search warrant.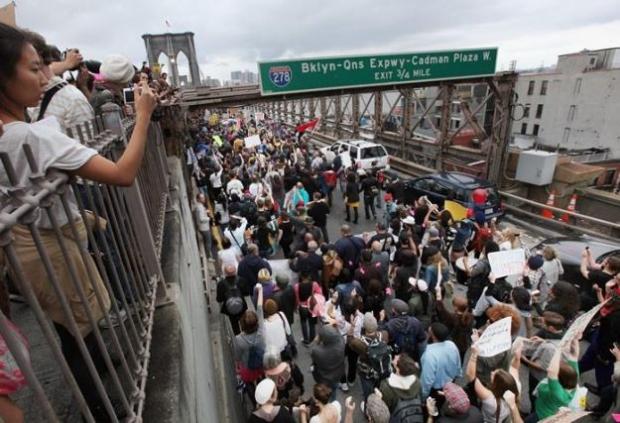 "The Constitution gives you the right to post, but as numerous people have learned, there are still consequences for your public posts," wrote Sciarrino in his ruling. "What you give to the public belongs to the public. What you keep to yourself belongs only to you."
A little back story: Harris, the person directly affected by this ruling, was arrested during the Occupy Wall Street protests when he, along with many others, walked down the roadway of the Brooklyn Bridge as opposed to the sidewalk. Before this march, he had deleted several Tweets that prosecutors believe contain evidence that directly contradicts one of his defenses.
He asserts that the police led the march and the prosecutors believe the Tweets say otherwise. Just in May, Twitter stepped up and filed a motion to squash the subpoena saying that the users retained ownership of their respective Tweets. This meant it wasn't their data to give up. The judge's ruling, however, grants ownership to the "public" rather than the user, if they are posted publicly.
For most of you, this won't ever be of any concern, at least not in and of itself. However, if you are ever arrested or involved in a legal matter, or your Tweets or Facebook updates ever become of interest to the courts, this ruling means that law enforcement can gain access to them without a search warrant, even if you have deleted them.
Related Tags