Amazon EC2 outage happened because of the "leap second" bug, affected Netflix, Instagram and more
"Leap second" bug is what took down Amazon's servers and affected Instagram, Pinterest, and others.

Published Tue, Jul 3 2012 5:45 AM CDT
|
Updated Tue, Nov 3 2020 12:28 PM CST
Over the weekend you might have noticed that a few of your popular sites weren't working, such as Instagram, Netflix, and more. This is thanks to a huge storm which took down most of Amazon's Elastic Compute Cloud. Clients that are on this cloud are Netflix, Instagram, Pinterest, and more.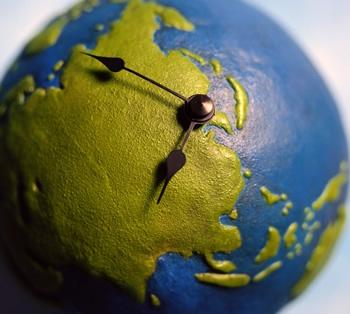 What caused the downtime? The "leap second" bug", which International time keepers adjusted, adding one second to the global time standards in order to offset differences between our ultra-precise atomic clocks and the natural rotation of our planet, a rotation which is ever so slightly irregular. Sometimes, such as back in 2008, there's a second that is added to adjust time as needed.
Amazon's servers weren't the only ones that were affected, Gawker (Lifehacker, Gizmodo and others), Reddit, Mozilla and many, many more fell prey to this leap second bug. During the update, some software can't handle the unexpected change in seconds, and the effects are, well, the events of the weekend.
Related Tags