Kim Dotcom mansion raid was illegal, rules NZ judge
NZ judge rules that the raid on Megaupload founder Kim Dotcom's mansion was illegal.

Published Fri, Jun 29 2012 6:33 AM CDT
|
Updated Tue, Nov 3 2020 12:28 PM CST
The US wants to extradite Megaupload founder Kim Dotcom, but that may be just a little bit harder now thanks to a NZ judge's ruling. Justice Helen Winkelmann said that the warrants used when more than 90 New Zealand officers stormed Dotcom's home and other properties in January were broadly cast, "lacking adequate specificity as to the offence".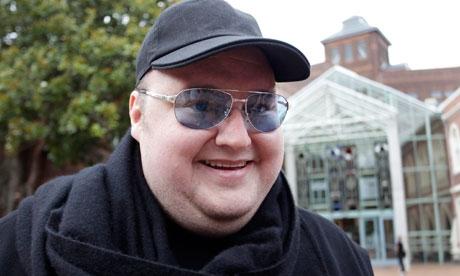 She ruled: "the search and seizure was therefore illegal", quite strong words there. She adds it was "clear that the police, in executing the warrants, have exceeded what they could lawfully be authorised to do". Justice Winkelmann has a very strongly worded 56-page judgment, which you can read here.
Kim Dotcom has released a statement, where he says "we are very happy with today's decision. We are digesting and analysing Justice Winkelmann's judgment and considering our next steps". The police, of course, declined to comment. It should get interesting from here on out, I think.
Related Tags