Music discovery and streaming service, Spotify, has a source close to them claiming that they are the second largest revenue generator for major music labels. Last month saw 23 million people use the service, and the only one to topple Spotify right now is Apple's iTunes, according to the Business Insider.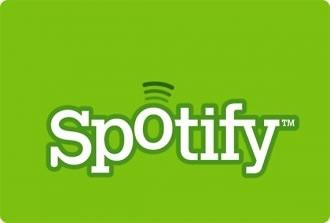 Business Insider estimates that iTunes paid around $3.2 billion to record labels last year, so with Spotify in second place we can only imagine the figure they're shelling out to record labels is much lower than the behemoth that is Apple, but being second place is nothing to scoff at, either. Considering that the service only launched in the US last year.
Sean Parker, founder of Napster and early investor in Spotify says that if the service continues to grow at the current rate, they should overtake iTunes with regards to contributions to artists in under two years. Spotify is currently in the process of raising $220 million based on a $4 billion valuation, which includes $100 million from Goldman Sachs.
I've been using Spotify for a little over a month now, and it has quickly become one of my favorite apps. I'm just blown away by it every time I use it, so if you haven't already gotten into Spotify, I suggest you check it out!