After showing these bad boys off at CES in January, Samsung have finally confirmed that their Series 9 monitors will hit the US come June 29th. This will follow a brief "prelaunch" period with Newegg.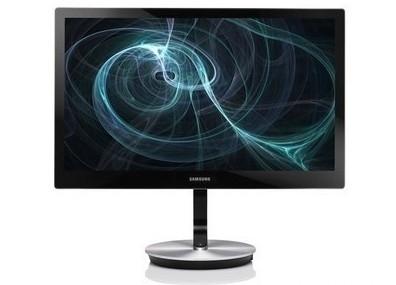 The Samsung S27B970D is a 27-inch IPS-based screen with a resolution of 2560x1440, HDMI, DVI and USB ports, an all glass and metal enclosure, a height-adjustable stand, and a contrast ratio of 1000:1. What makes these monitors stand out is that each screen is calibrated and undergoes an expert, hour-long adjustment process before it is sent to you, ensuring you get the highest-quality images directly out of the box.
The screens will retail for $1,199 and would look great in a three-screen setup for gamers, or as a single- or multi-monitor setup for video, audio or general work. I think I prefer the gaming option.