Founder of Megaupload, Kim Dotcom, has just announced through his new Twitter account "Megabox". Megabox is destined to become a new music discovery and sharing service, and is being worked on all while he's still under arrest.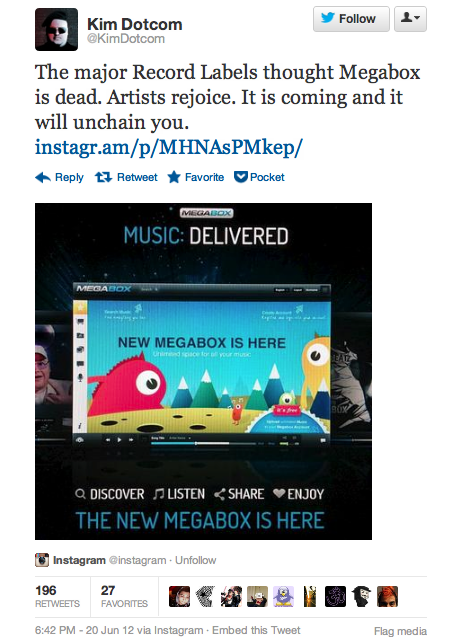 Dotcom has said that Megabox would compete with platforms such as Spotify, and would let artists keep almost 90-percent of the profits made from their music. It's a pretty big change, going from Megaupload, being put under house arrest, and announcing a Spotify-like music service.
Just before the Megabox tweet, Dotcom uploaded a photo of himself and Apple founder Steve Wozniak, who visited Dotcom in New Zealand. Wozniak is a supporter of the Electronic Frontier Foundation (EFF), who are suing the Federal Bureau of Investigation over the files on Megaupload's servers, where the EFF argues that the site's users have a right to access.