It only takes one incident, but that one incident is bad enough, so Samsung are investigating the case of the GALAXY S III that exploded in a user's car, with fears over a potential overheating problem. The user was baed in Dublin, Ireland, where he was driving and noticed a white flame and sparks coming from the S III before it exploded on the dashboard of his car.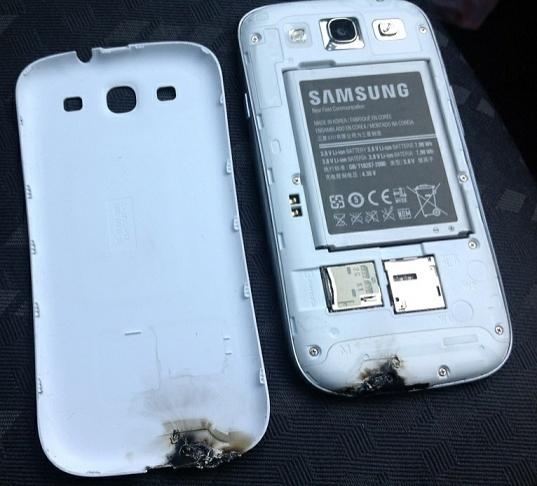 The user posted on popular Irish forum Boards.ie, where he said:
The phone burned from the inside out. Burned through the plastic and melted my case to the phone. The phone kept working but without any signal.
After their initial investigation with the handset, Samsung have reported that they found no issue, but will continue to conduct further investigations. The user admits that the fault may have stemmed from the combination of the car mount and the car's heating system. The pictures that the user provided show scorch marks at the bottom of the phone, with the battery seemingly untouched, which may point toward that not being the issue.
The user added:
That could have burned the side of my face or through my pocket and my leg, or set fire to my bed. It's very dangerous.
Even after admitting fault over the issue, Samsung gave the user a new phone and promised "free stuff" as compensation.