RumorTT: Apple replacing old dock connector with new, smaller one on iPhone 5
Rumor: Apple replacing old 30-pin connector with a new, smaller 19-pin one on iPhone 5.
Published Jun 21, 2012 4:28 PM CDT
|
Updated Tue, Nov 3 2020 12:28 PM CST
0 minutes & 51 seconds read time
DISCLAIMER: Even though the source of this story is claiming they independently verified it with three different manufacturers, it still has to do with Apple and therefore will be presented as a rumor until an official announcement by Apple is made. With that out of the way, let's move onto the details.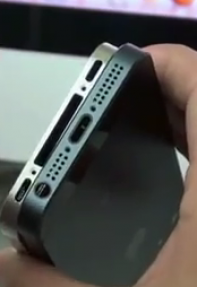 TechCrunch is reporting that the iPhone 5 will ditch the old 30-pin connector that has been the standard since its introduction on the third-gen iPod. Instead, the iPhone 5 is reportedly going to feature a smaller, 19-pin connector that looks similar to a Thunderbolt port. It will, however, have a different pin-out.
It's pretty obvious that Apple is more concerned now with saving space inside their mobile devices. Take a look at MagSafe 2 and this new rumored dock connector and you can see that. This new dock connector could force redesigns of accessories as it will no longer provide as much structural stability as the previous one.
Additionally, users may be forced to replace their current iPod/iPhone accessories due to the switch which would be good for manufacturers, but not so great for consumers. The manufacturers TechCrunch spoke with are in an uneasy few months while they wait for the standard to be officially announced so they can create devices for it.
Related Tags