The next generation consoles are at least a year from announcement, so unless a company decides to pull a fast one and release earlier, they are still a good distance out. We've reported several rumors over the past months about the specs of the upcoming next generation consoles. Of course, these could be completely off base.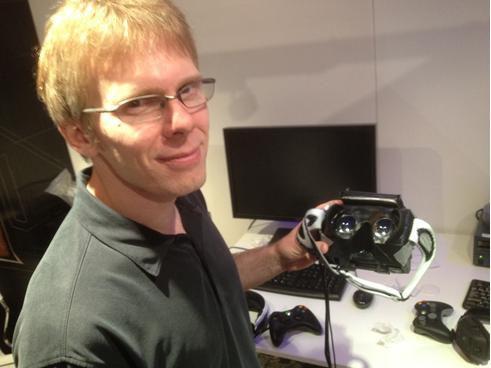 And, that's what it sounds like as John Carmack is saying to not expect much improvement out of the next generation consoles. About the only feature he expects to be present in the next generation is the horse power to render games at 1080p and 60fps. Currently, games are rendered at 720p and 30fps, so it is a bit of improvement.
Any creative vision that a designer could come up with, we can do a pretty good job representing on current generation and certainly on PC. In many ways I am not all that excited about the next generation. It will let us do everything we want to do now, with the knobs turned up. If you take a current game like Halo which is a 30 hertz game at 720p; if you run that at 1080p, 60 frames with high dynamic frame buffers, all of a sudden you've sucked up all the power you have in the next-generation. It will be what we already have, but a lot better.
Carmack suggests that virtual reality is where gaming should be heading. Keep in mind, however, that he is working on a set of virtual reality glasses, so he could be a wee bit biased. At the same time, he does not disagree that Sony or Microsoft could look at virtual reality as a way to bring better gaming to their consoles.
"As a fully consumer thing, it is hard to imagine [the VR headset] happening in less than a year. Sony is already interested in this thing, and they are interested in seeing how they want to follow this up. I can easily imagine something like that. Sony conceivably could have a product out in the next year. I have no inkling on internal plans, but as a company I think they can do it."