PC manufacturers knew about Microsoft's Surface tablet, but the question is, are you surprised?
PC manufacturers knew Microsoft was going to unveil their tablet, Surface, ahead of its unveiling.

Published Thu, Jun 21 2012 1:43 AM CDT
|
Updated Tue, Nov 3 2020 12:28 PM CST
Microsoft held their "secret" press event this week, where they announced their Surface tablet running the upcoming Windows 8 OS, but did PC makers know what Microsoft was going to show off? Well, yes, yes they did.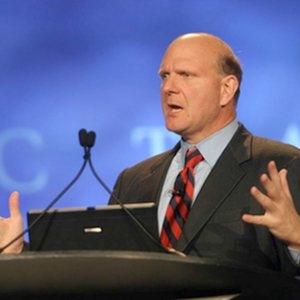 During an interview with The Verge, Microsoft's Steve Ballmer noted that PC makers knew about the Surface tablet ahead of the announcement. The question is, how long before the announcement did PC makers know about Microsoft's Surface tablet? The other question is why didn't Microsoft unveil the Surface tablet at Computex just two weeks ago? Did they hold off so PC makers could show off their various Windows 8-based tablets and Ultrabooks?
Was this why the Microsoft booth at Computex was so quiet? It would appear (to me at least) that this is the case. Ballmer did note that one of the reasons behind Microsoft building the Surface table was to "prime the pump" for Windows 8's release later in the year, noting that a tablet was an important piece of the overall story of Windows 8. PC makers have been quiet about the Surface tablet, and for good reason.
Will Microsoft hurt PC makers releasing the software, and hardware, as one company, ala Apple? Or will it eventually grow into a stronger relationship between Microsoft and the various PC makers? It's all exciting, from any way you look at it.
Related Tags