Knight's Corner gets a product name, will be for sale as Xeon Phi
Intel has attached a brand name to the failed Larrabee turned Knight's Corner project.
Published Jun 18, 2012 4:32 PM CDT
|
Updated Tue, Nov 3 2020 12:28 PM CST
0 minutes & 54 seconds read time
Take a quick stroll down memory lane and find Larrabee. Larrabee was Intel's failed discrete graphics creation designed to go head-to-head with the likes of NVIDIA and AMD. The Larrabee project was canned but Intel decided to continue the work with a change of focus. Instead of being a discrete GPU, Intel decided to target the HPC and supercomputing markets.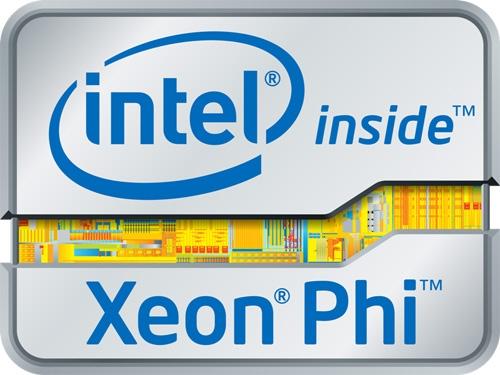 This new chip is an in-development chip known as Knight's Corner and is designed to be massively parallel. The product has clearly made significant progress as Intel has officially attached a brand name to the product. That brand name is Xeon Phi and will also be attached to future many-integrated-core (MIC) products.
Intel chose Xeon Phi as they wanted it to be part of the Xeon family. As for the Phi part, Intel says it's because it "evokes many concepts in science & nature including the 'golden ratio' in mathematics." Along with the brand name, Intel has released some technical details of the upcoming MIC chip.
The chip will be in production "in 2012" and be fabricated on Intel's 22nm process. The chip will feature more than 50 cores and "8GB+ GDDR5 memory" on a PCI Express card interface. Intel has asserted that the chip is capable of 1+ teraflops of double-precision compute throughput in Linpack. Intel has built a Knight's Corner cluster capable of producing 118 tflops as a proof-of-concept.
Related Tags