Remember the free-to-play mech game Hawken? Well, after seeing the MEK-FU controller you won't... the USB-based controller was unveiled at E3 last week and is designed by new accessory company RIPLEIGH. CEO of RIPLEIGH, Chen Yisheng has told Destructoid that his team did a lot of research in order to get to the MEK-FU, going as far as having a guy on the team that used to drive tanks in the military.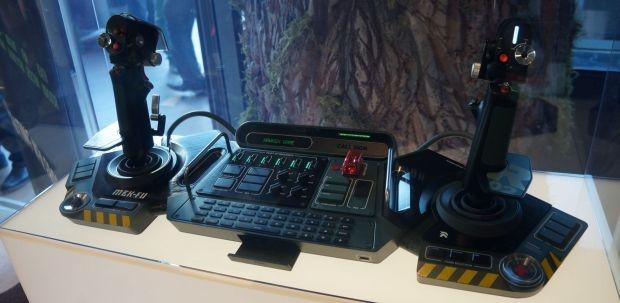 MEK-FU sports two joysticks, lots of buttons, flip switches, and is fully programmable. There's even a full keyboard on the thing! The MEK-FU is also capable of taking a mobile or tablet device that acts as a secondary display, or the main screen, that works with Hawken thanks to the Gaiki streaming partnership.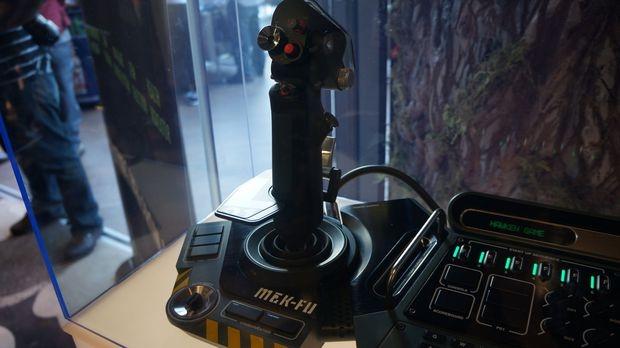 Hawken drops in December and the MEK-FU should hopefully arrive soon after. How much would you want to pay for this controller? I'm loving the idea of using a smart device such as a tablet as a secondary display, I've been waiting for a game developer to do this since the iPad was released.