Computex 2012 - Over the past few months since the launch of the GTX 680 we've seen companies add their own touch of flavor to the model. There continues to be a number of companies, though, we haven't seen anything from with one being ECS.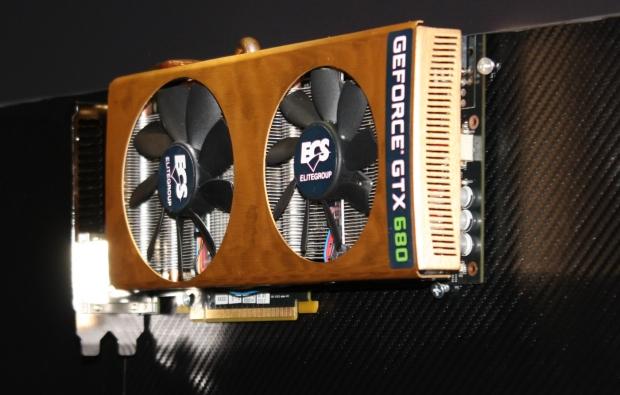 Over at their Computex booth, though, today we got a peek at the ECS GTX 680 Black edition card which carries with it a dual fan setup surrounded by a gold shroud that looks pretty good. We weren't in the best position to take snaps but we can see that the core has been bumped from 1006MHz to 1040MHz while the 2GB of GDDR5 has been left alone.
Hopefully we'll see a sample out of ECS sometimes soon and give you our impressions on the latest GTX 680 variant from the team over at ECS.