Computex 2012 - Just like NVIDIA, we visited the Thermaltake grounds today as yesterday was floor to ceiling packed. Thermaltake really take care of you when you're there, and were some of the best guys and girls of the event so far. Ramsom is one of the best guys I've met since being in Taipei and we got to talking about various cases, peripherals, and more.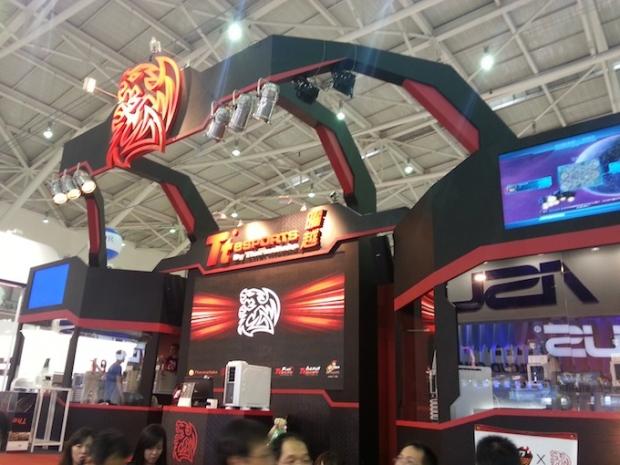 What impressed me the most were the Level 10, and Level 10 GT cases... I know my good friend Lee will be reading this right now and nodding his head in agreement. Next move he'll go to
Facebook and say "I told you so!", and so he should - these things kick arse. There are so many different variants of colors and themes of them at the booth, we're going to just show them off and stop talking about them, have a look.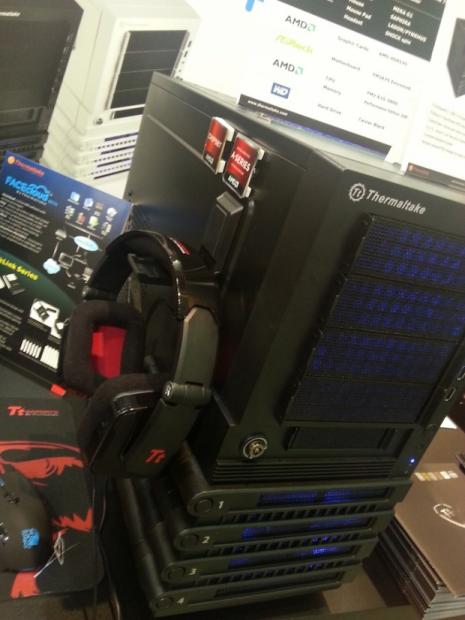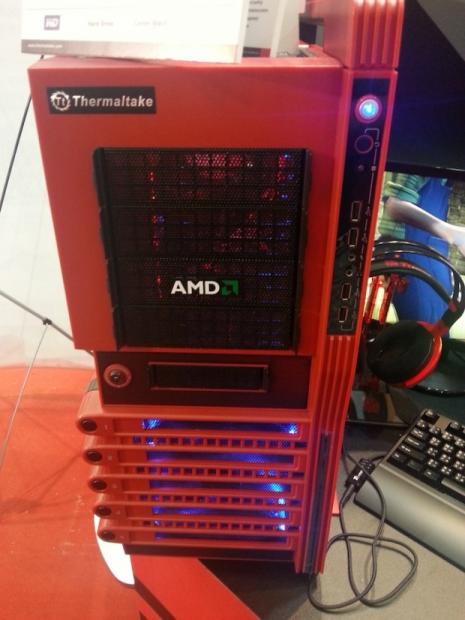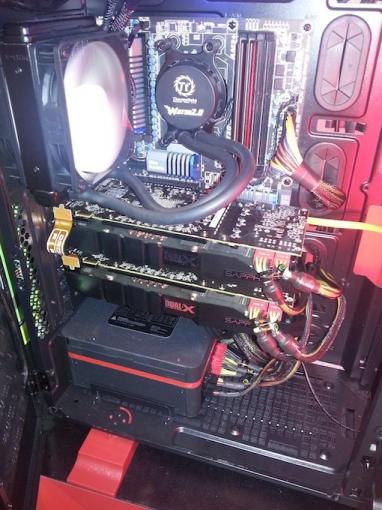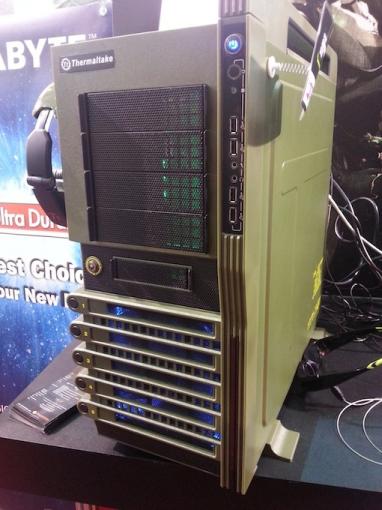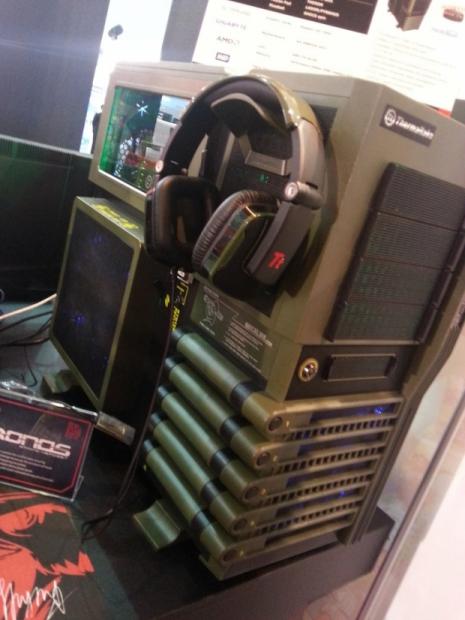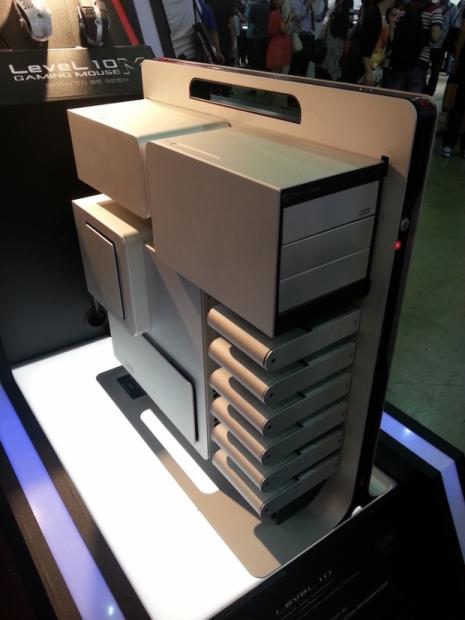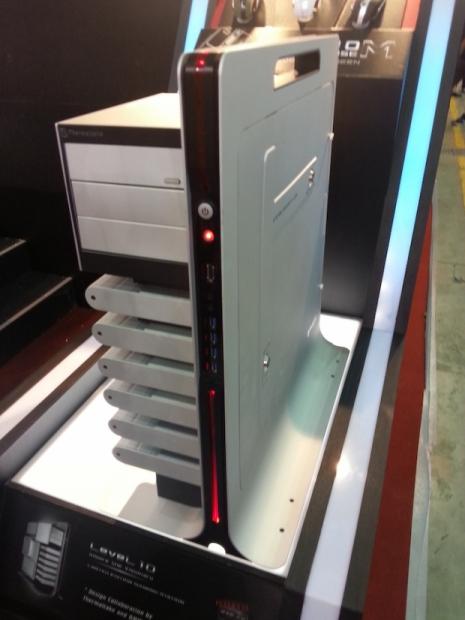 A nice idea, a fan that clips onto the keyboard to keep those gaming fingers cool and to stop sweating when in battle.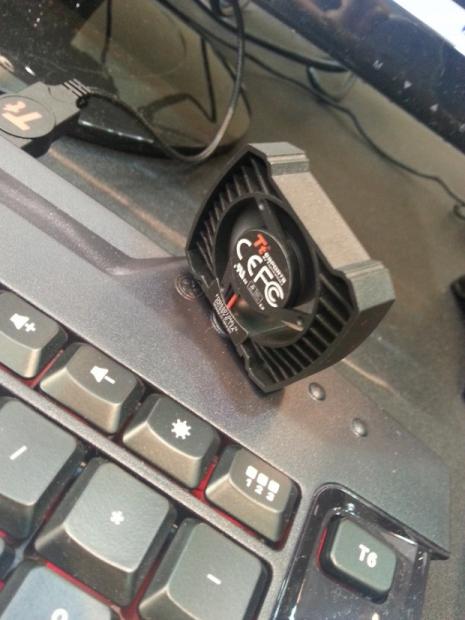 A massive array of headphones.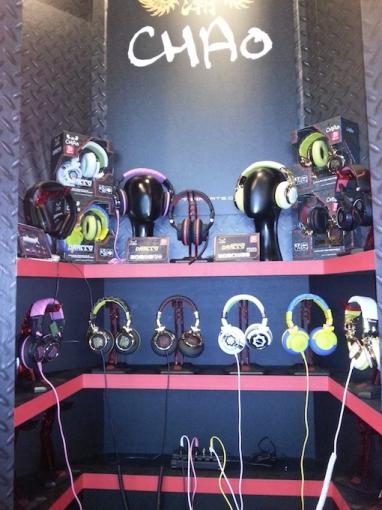 The same with keyboards, it seems they match up with the color schemes of the cases above.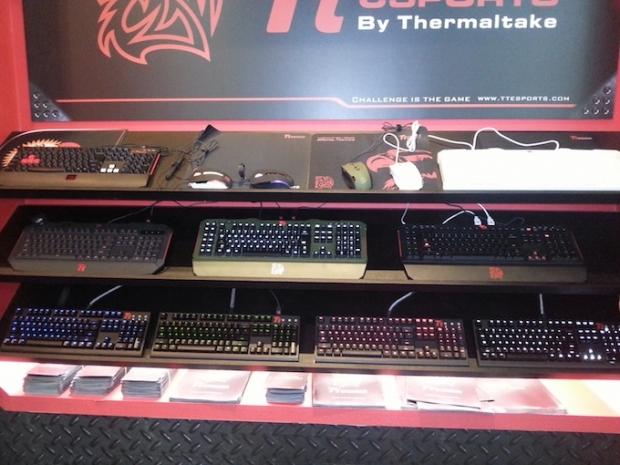 Level 10 Gaming Mice - very, very cool. I've got to say, this is one of the best booths here. Tonnes of cool stuff, great styling, great feel and will look just sick next to one of the accompanying cases.