Computex 2012 - Antec had a very, very sweet setup here in the halls of Nangang, where they had their new white-colored P280 case, with a high-specced rig inside. 4-way NVIDIA GEFORCE GTX 680 cards, Intel's Core i7-3930K, but the surprising bit was it was powered by two power supplies. Antec's High Current Pro Platinum HCP-1300 and HCP-1000. Crazy, right? Check out the pics.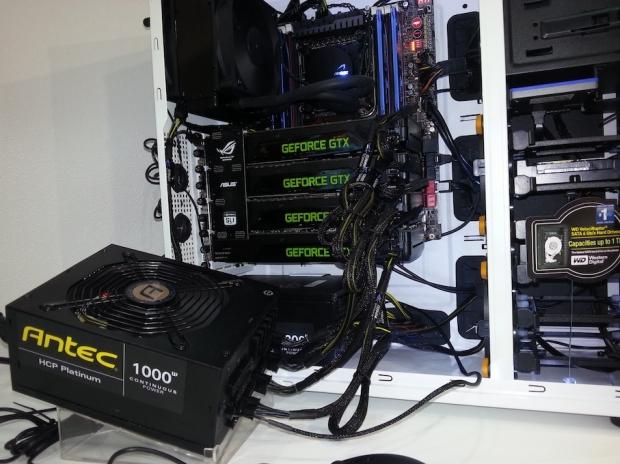 A nice shot of Antec's HCP-1000 Platinum with a side-window, unfortunately this won't be how it is in the box.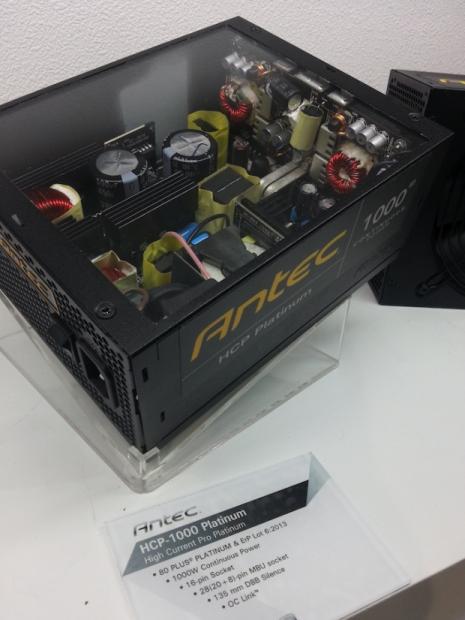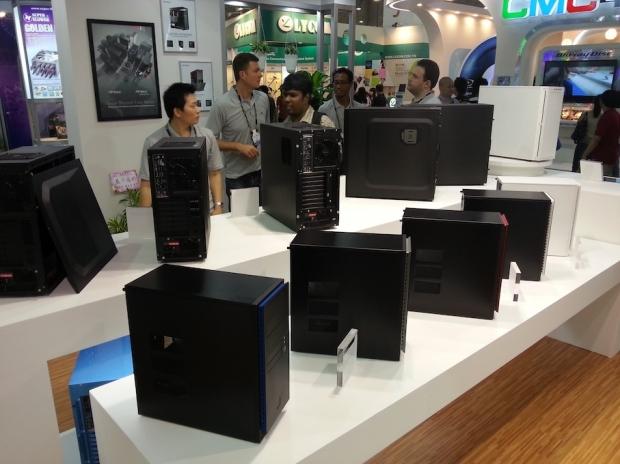 The range of colors for the Antec P280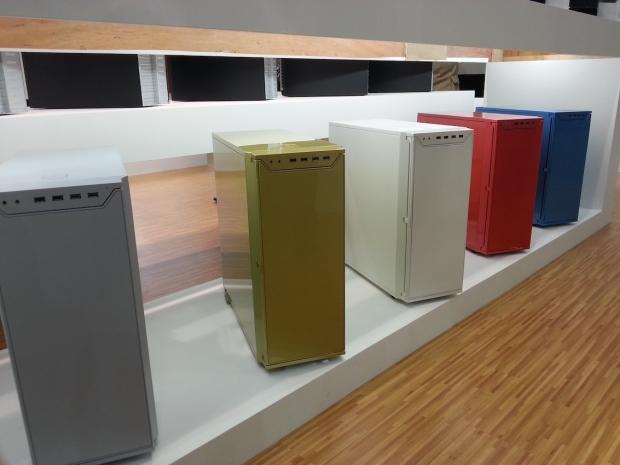 In another one of Antec's demo machines, I found two Inno3D GEFORCE GTX 670s, where you could see just how small the PCB is on the GTX 670 design. This system was powered by a 620-watt Antec PSU, which is great for a powerful gaming system.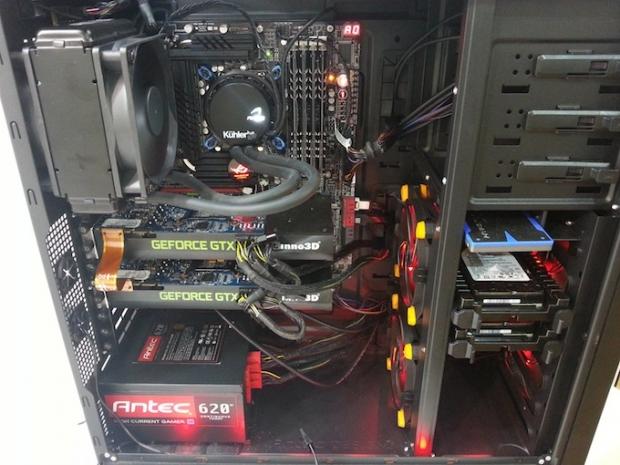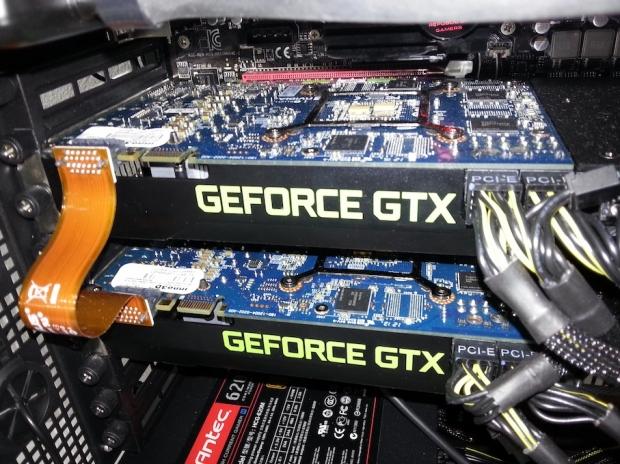 Our guest blogger, Roshan, spotted Antec's concept case which he says can be flipped 180 degrees, has support for longer GPUs because of its unique design, sports two PSUs, and is a tool-less design (albeit, plastic).