Computex 2012 - MSI's notebook range expands for what seems every few minutes, and Computex 2012 is no different. Today we checked out their GT60 and GX60 notebooks for a quick peek. The GT60 features MSI's Super RAID design, includes the fastest online gaming response thanks to its Killer Gaming Network card, and is the world's first (and exclusive!) GAMING keyboard by SteelSeries, check it out below. It even crams in NVIDIA's GEFORCE GTX 670M GPU, as well as Intel's third-generation Ivy Bridge CPU.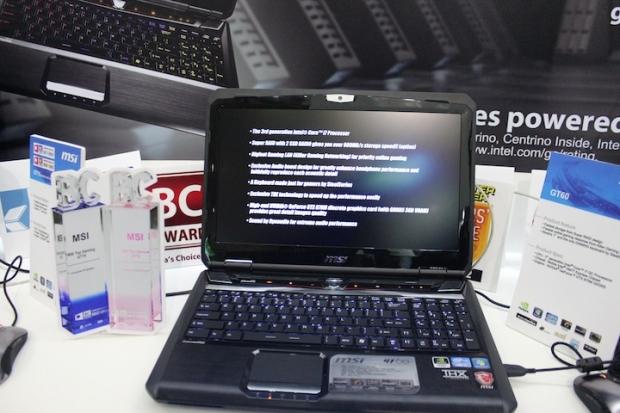 Next up we have MSI's GX60, which is powered by AMD's APU, the A10-4600M, backed up by an AMD Radeon HD 7970M GPU. Those specs not enough to get you revved up? How about the fact that the GX60 is EyeFinity-capable. Yes, this notebook is compatible with the 3-screen tech from AMD, EyeFinity. Filling out the specs we have the same Super RAID as its brother above, as well as a Killer Gaming Network card.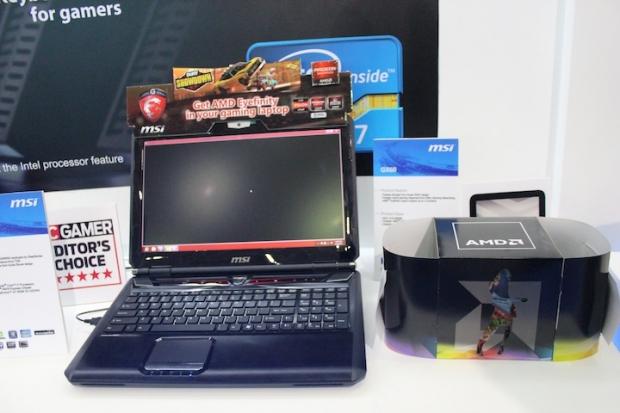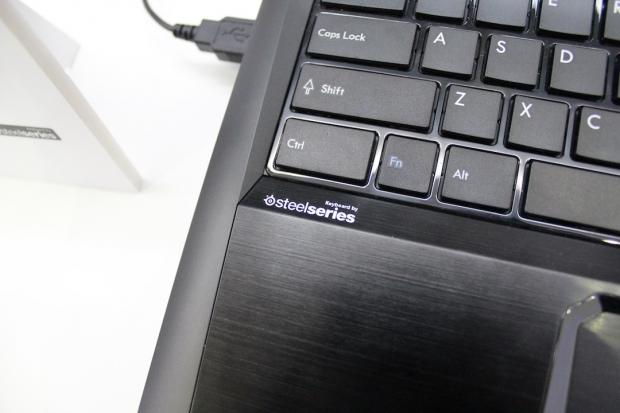 MSI also had the GE60 on show, which sports an Intel Core i7-3610M, GEFORCE GT 650M, a 15.6-inch Full HD display and some very nice looks.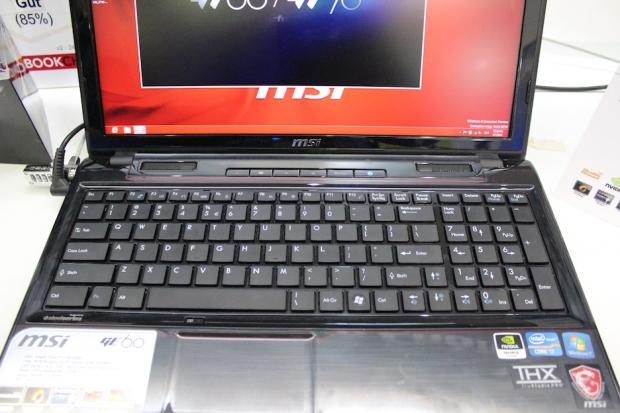 But there is a crown jewel, here... MSI's GT70 which is a serious beast. Sporting Intel's third-gen Core i7, and NVIDIA's awesome GEFORCE GTX 680M, up from the 670M found in the GT60.