Computex 2012 - ViewSonic had a great floor showing off a bunch of screens, not just for consumers, but for business and enterprise. The first one we walked past was the ViewSonic EP5502 which is a 55-inch Full HD 1080p display with sleep tempered glass faceplate, a bunch of inputs (HDMI, VGA, YPbPr, USB) and can load images quite easily through its USB input.
Next to that was the widescreen EW2962 which again, is great for business and enterprise. It's much wider and would suite businesses such as restaurants, or train stations. It was great to see something like this in-person from ViewSonic. But, the true fun hasn't started just yet!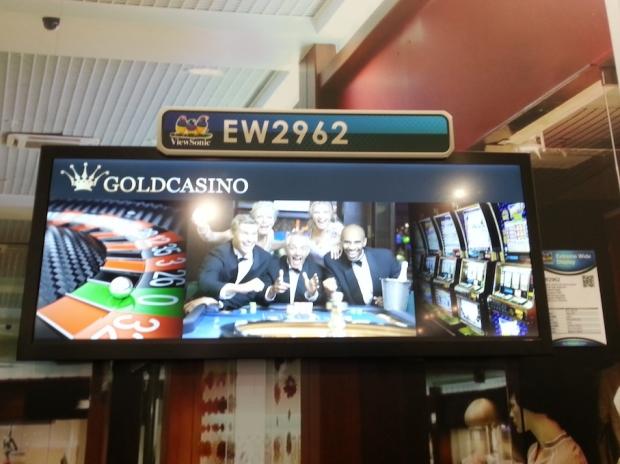 ViewSonic had a frameless 27-inch LCD sporting SuperClear IPS technology, backed up by its 1080p resolution and SRS Premium Sound integrated speakers. Featuring a 30,000,000:1 contrast ratio, it has a 7ms response time and features DVI, HDMI and RGB inputs.
Something else that caught our eye was ViewSonic's touch input-based screen, the VDD2250. I did a bit of scribbling on this screen and found it very responsive, which was surprising to me. They had a bunch of different tools you could draw with, and even when I was dragging the pen across the screen quickly, the screen picked it up with ease. I do like what I wrote on the screen in the end, but one of the ViewSonic reps quickly came up and erased it. Booo!
The prize at the ViewSonic stand to us was the 4K-powered screen, ViewSonic's VP3280-LED. It was an absolutely gorgeous 31.5-inch screen with a 3840 x 2160 resolution, white LED backlight, 8.3 million pixels, two dual-link DVI ports, 88-percent NTSC color gamut, true 10-bit and 1.07 billion (with a B!) colors. Finishing off the specs we have 30,000,000:1 contrast ratio, and lastly the inputs: dual-link DVI, HDMI and DisplayPort. I want one of these screens.