Computex 2012 - Today we met with KingSpec and had some hands on time with their new PCI Express product that has up very excited.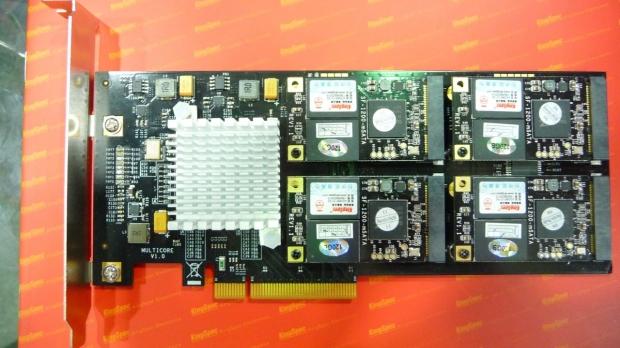 The new card is designed for the entry level enterprise market but with the low price of around 3,500 USD (2TB, projected price) we see this product making it's way to the high end workstation market as well.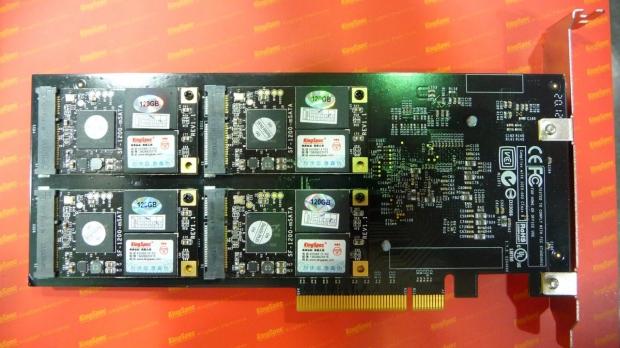 We now have a bit more info on the card. At first we thought only one side of the card was populated but as you see in this image, both sides hold mSATA ports for a total of eight. The performance should be amazing and we are quite excited to have one on the way. For our review we'll test the new card in our standard consumer / workstation tests and then ship it over to Paul for a round of enterprise tests.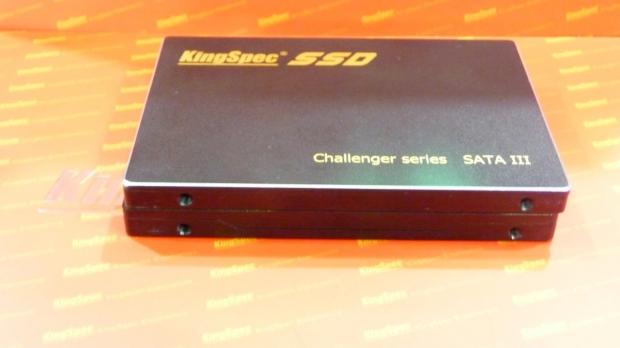 KingSpec also manufactures 2.5" form factor SSDs. Here we see a standard 9.5mm model and a new updated 7mm model.
We have products in bound from KingSpec and lining up KingSpec with some contacts that might be able to bring the brand to the US market.