Computex 2012 - Patriot had Wildfire Pro back on display at Computex 2012. This time we saw a working model, unlike at CES where a mock up was on display. Wildfire Pro brings back 28% over provisioning, just like many very expensive SandForce based enterprise SSDs. The catch is, Wildfire Pro isn't going to cost more than a standard Wildfire with 7% over provisioning.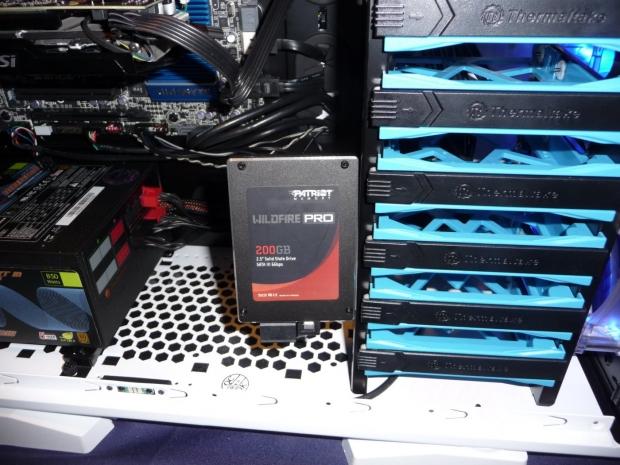 Over the last year, we've read several reports and white papers about data centers using consumer SSDs since they offer very good performance and the pricing is very attractive. The Wildfire Pro is a good fit for those already entertaining the idea of low cost, high performance solid-state drives in their critical environments.
The 28% over provisioning will give the enterprise a consumer product that is closer to the specs of the enterprise class SandForce 2500 based drives.