Computex 2012 - Yesterday on Day 1 of Computex we stopped by the OCZ suite at the TICC where naturally the American company was showing off its full range of consumer and enterprise solid state solutions. Chris is going to give you some updates on that department of products a little later on, but SSDs is not the only thing that OCZ sell.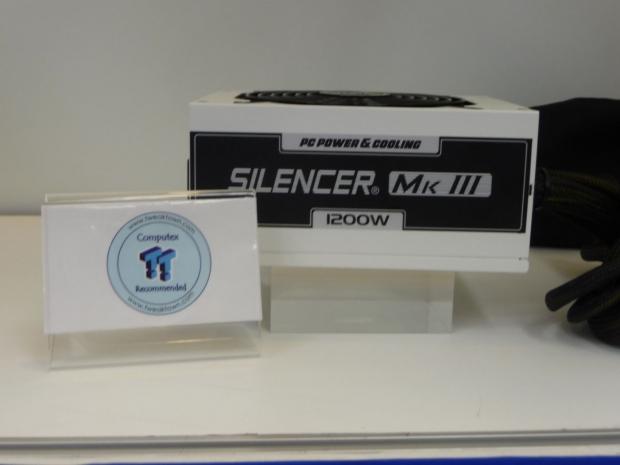 In the corner of the room we spotted the PC Power & Cooling Silencer MK III 1200-watt PSU. This is OCZ's most beefiest power supply solution currently and it looks the goods with a lot of the features we like to see in a PSU checked off. It's a 80 Plus Platinum rated unit with up to 1200 watts of power. It is a modular unit with PC Power & Cooling's unique modular system which is said to provide better and more stable electrical connectivity than regular plastic modular plugs.
[img]2[/img]
It impressed us enough to be one of the few products we've seen at Computex 2012 so far to receive our TweakTown Computex 2012 Recommended Award for products that we like and think will do well. We look forward to putting it through the paces in our full review a little later on.