Computex 2012 - Yesterday we had an early visit to the Corsair suite where we were introduced to a range of new products that were being displayed.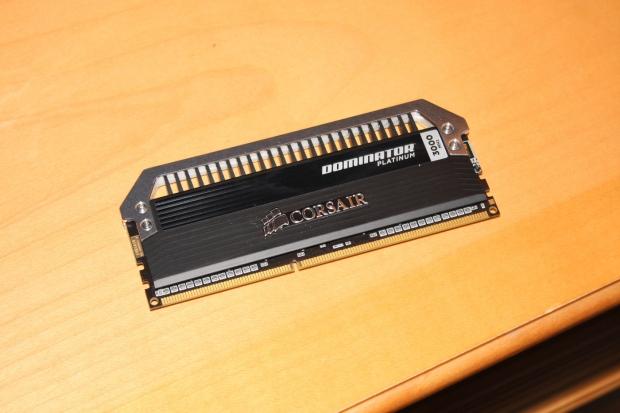 First up is Corsair's Dominator Platinum memory which is still in development, but is being announced today. It's still a little while out from shipping, but at this stage the modules are able to operate at overclocked speeds of 3000MHz DDR at CL12.
Besides the obviously impressive speed, the modules also include a swappable light bar which allows you to pick a color that suits the rest of the parts inside your PC, Corsair also claims that the ICs are all hand screened. Then you get DHX cooling, but the big deal with this memory is that it includes Corsair Link compatibility that allows you to check RAM temperature along with the other parts inside your system that also work with Corsair Link.
At this stage we don't have any details on pricing or shipping dates, but we indeed look forward to getting this RAM in for review soon.