Acer unveils 27-inch all-in-one PC, Ultrabook, get ready to be impressed
Acer gives an inspirational talk on their upcoming products based on Microsoft's upcoming Windows 8

Published Sun, Jun 3 2012 11:49 PM CDT
|
Updated Tue, Nov 3 2020 12:28 PM CST
Computex 2012 - We're live here in Taipei and we've just sat in on the Acer press conference where a fair amount of exciting gear was unveiled. Without going into a tonne of details [just yet], what we can tell you is that Windows 8 is a central part of not just Acer's future, but the industry's future. We saw some devices being shown off in the form of a few Ultrabooks, and a 27-inch all-in-one Windows 8-based PC, the Acer Aspire 5600U.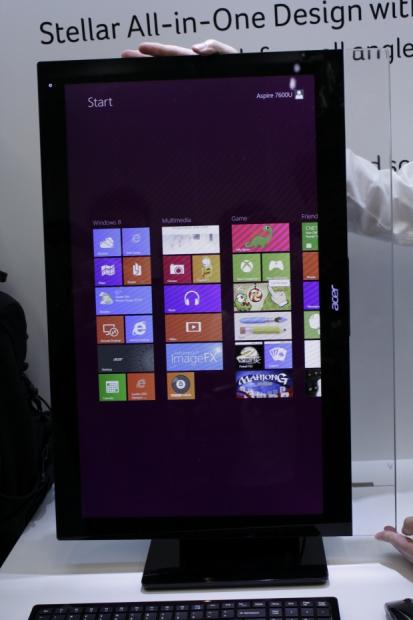 I've got to admit, before this event, I didn't have much faith in Acer going forward into the future, say, 5 years from now, but what they showed off gives me the utmost confidence that they have what it takes to win not just confidence in the industry, but consumer confidence. The all-in-one desktop they displayed was pretty insane, being capable of going into portrait, and swivelling completely horizontal, so it would feel like a super big tablet.
Standing there with our competition winner Roshan (amazing guy btw!), we listened to the presence-bringing J.T. Wang take the stage, where he reiterated how much Windows 8 will change Acer. Normally this would be just press talk, but the room filled with applause when he talked, and his aura took the room into his world. Acer showed off the Aspire 5600U which was very, very impressive, sporting a Full HD display and the ability to tilt completely horizontal. While this may sound unimpressive in text form, it was very cool to see this happen on-stage. The ability to purchase an off-the-shelf desktop PC, and tilt it horizontally to play games, or just take in content is just so impressive. Kudos, Acer.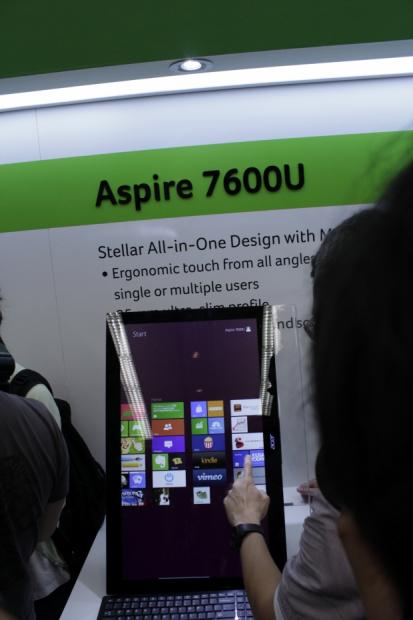 The Ultrabook that Acer showed off was equally impressive, with the stand-out feature of being able to tilt at 180-degrees. Yes, that's 180 degrees, people. Completely flat, just like their 27-inch all-in-one desktop PC. This is the kind of thing that Acer need to stand out from the industry king that is Apple.
We will have some hands-on impressions of Acer's new goodies in the coming days once Computex officially starts. We walked outside of the press room, and were taking some quick photos when the man himself walked past with entourage in tow, J.T. has the presence that really inspires you, again, not just in the company, but in how much Microsoft are able to push expectations, technology, and the entire industry with their OS. If you thought Windows 7 was exciting, you haven't seen anything yet.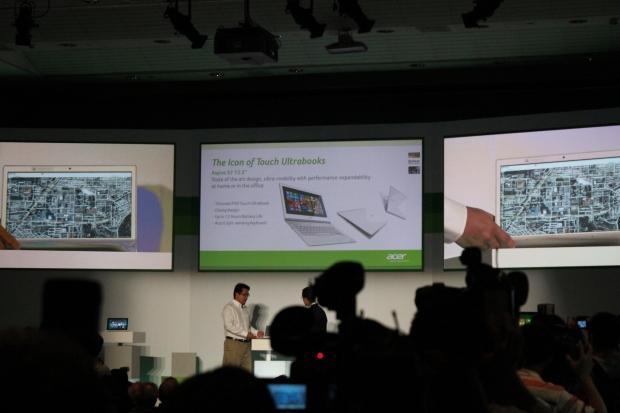 Just from this quick conference, you can tell Windows 8 is purely, the future. Not just for Acer, but the entire technology industry.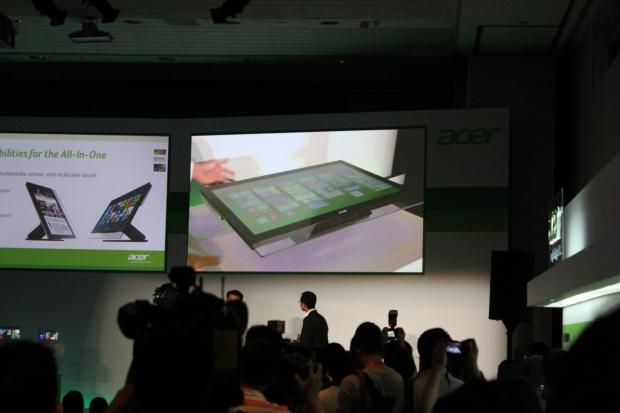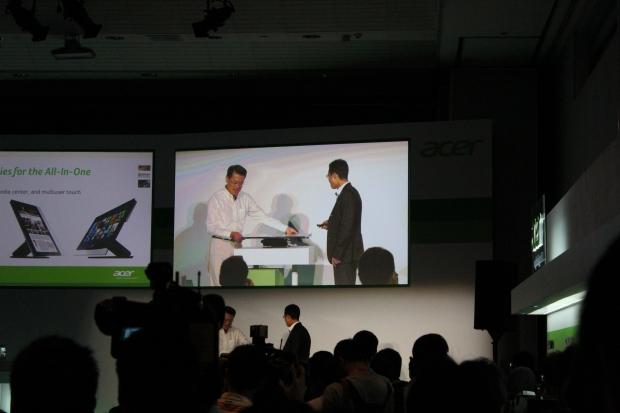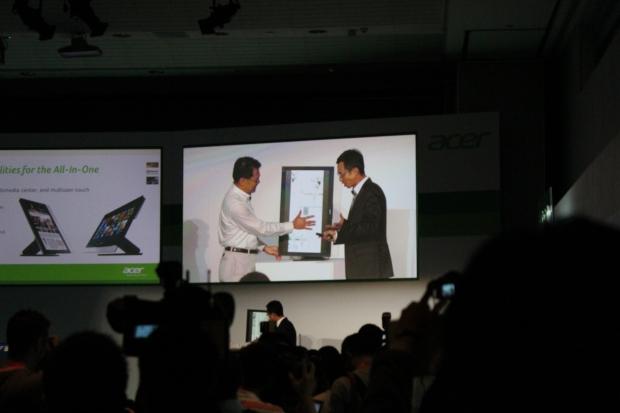 Related Tags