Apple CEO Tim Cook says that Apple TV sales to double in 2012, 2.7 million sold thus far
Apple want to double the sales of Apple TV this year, have already sold 2.7 million units.

Published Wed, May 30 2012 12:26 AM CDT
|
Updated Tue, Nov 3 2020 12:28 PM CST
During a speech at the AllThingsD Conference yesterday, Apple CEO Tim Cook talked about various things, one of these topics was the Apple TV. Cook revealed that Apple was on track to double the sales of the Apple TV this year, where they've already racked up 2.7 million sold. Considering that 3 million were sold throughout the entire of 2011, this is not bad at all.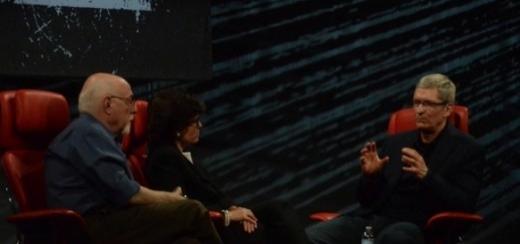 Cook added that staying in the Apple TV market was uncharacteristic for Apple:
We're not a hobby kind of company as you know. Our tendency is to do very few things. And, if something creeps in and isn't a big success, we get it out of the way and put our energies on something else. With Apple TV though, you see what we've done. We've stuck in this, it's not the fifth leg of the stool. It's not the same size as the iPhone or Mac or tablet business. But last year we sold a little less than three million Apple TVs.
What is surprising is that Cook stated that Apple TV was an 'area of intense interest' for the company, where the questions led to moderator Walt Mossberg asking whether Apple was making a TV product, with Cook saying he wouldn't answer the question. Cook was pressed for a hypothetical answer to the question of whether Apple would make a TV product and Cook replied that there are certain questions that Apple asks itself about any new product category including "can we control the tech?", "can we make a contribution in this area?" and "can we make a product that we would want?"
Mossberg had a great follow up, where he told Cook that Apple was 'not doing everything it could do' when it came to making it easy to consume media on the TV, with Cook saying "I agree". Kind of unconfirmed "we are probably working on an TV product, but want to wait until we can push it as a magical, tv-lutionary product". Heh.
Related Tags