Sergey Brin lets someone new wear the Project Glass augmented reality glasses
Sergey Brin allows someone else to wear the Project Glass prototypes.
Published Tue, May 29 2012 5:27 PM CDT
|
Updated Tue, Nov 3 2020 12:28 PM CST
That small little project being worked on by Google is gathering more publicity. In a recent interview with California Lieutenant Governor Gavin Newsom, Sergey allowed Newsom to put the glasses on to see a picture that Sergey had taken with the glasses. When asked, Sergey wouldn't say how the picture was taken, but we do now know that there is a touchpad on the side behind the display.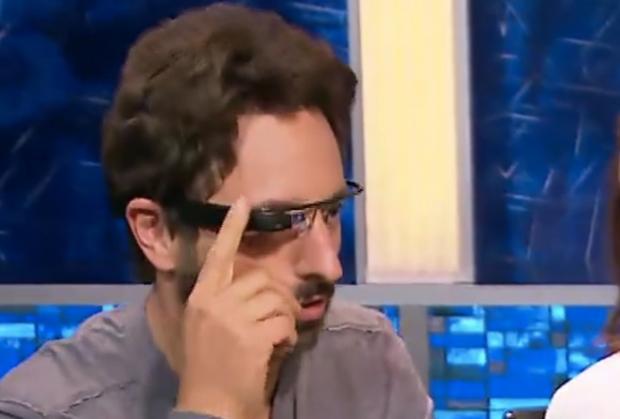 In the picture above, you can see Mr. Brin operating the touchpad with his finger while looking for the picture he had taken previously. After being found, Newsom got to wear the glasses and commented on them: "You can easily forget you have them on, and sense the capacity of use in the future."
Newsom expressed that he was impressed with the quality of the image taken, especially since the stage isn't ideal for demoing a display. He even commented that the "image was remarkably clear." Brin also let everyone know that those are a rough prototype: "I have some hopes to maybe get it out sometime next year, but that's still a little bit of a hope."
It's likely that the final product will be a fair bit different than the current version, but with the prototype being so well received, it speaks volumes for just how great this product will be. Newsom expressed that the glasses are "a heck of a lot further along than people have imagined." Brin explained Google's view on the glasses: "The idea is that you want to be free to experience the world without futzing with a phone."
Related Tags