A Microsoft-sponsored IDC report claims that the annual support costs for a Windows XP systems are five times higher than a Windows 7-based system, as part of Microsoft's latest efforts in pushing more people toward Windows 7.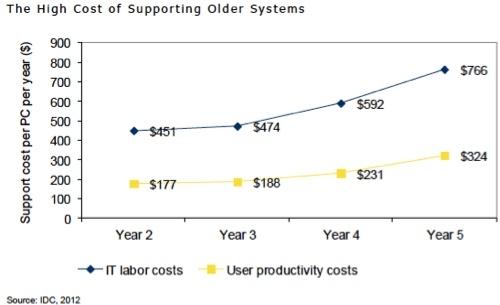 Microsoft have also issued a statement that has told organizations if they have not started "the migration to a modern PC, you are late". Windows XP gets orphaned by the software company with no further support or patches in April 2014, close to 13 years since it launched.
The report states that 42-percent of Windows' non-home installed base remains on the ageing Windows XP OS. If this continues, 11-percent of all Windows users will continue to be powered by Windows XP when the security patches end in 2014. As for support costs: IT workers' time and worker productivity costs jump by 25- and 23-percent respectively in year four.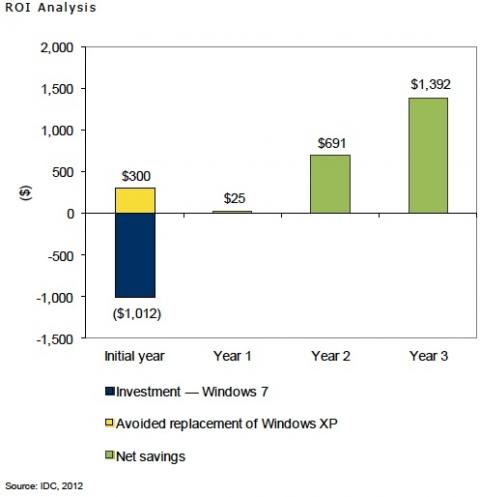 Year five increases are 29-percent IT and 40-percent worker cost. IT costs include re-imaging, support, virus and malware cleanup, and hardware replacement. Worker productivity costs include reboot times, support time losses, and the effect of slower computers on the tasks they do for their job. The report is quite detailed, so if you want to check it out, have a gander over here.