Reddit's Alexis Ohanian, activists want to make 'Bat-Signal for the internet'
Reddit's Alexis Ohanian and other activists want to create an internet equivalent of the Bat-Signal.
Published Fri, May 25 2012 3:29 PM CDT
|
Updated Tue, Nov 3 2020 12:28 PM CST
With the SOPA and PIPA protests becoming distant memories, the attacks on internet freedoms have been renewed by Congress in the form of CISPA. There have been no protests like there were against PIPA and SOPA and that has Reddit's Alexis Ohanian concerned. An entrepreneurial group now wants to create the internet equivalent of the Bat-Signal.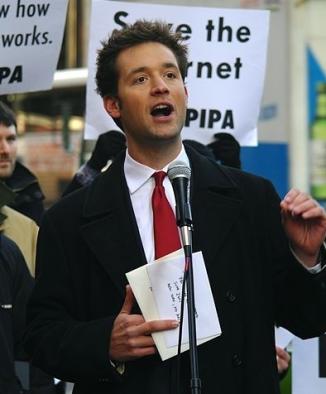 The idea is that SOPA-like mass protests could be started at the push of a button when internet freedoms were deemed in danger. Website owners can sign up on the group's website and add a piece of code to their website that can be activated when a political crisis like SOPA rears its ugly head. Owners can also receive the code by e-mail when the signal is turned on.
"People who wish to be tapped can see, oh look, the Bat-Signal is up. Time to do something," says Ohanian. "Whatever website you own, this is a way for you to be notified if something comes up and take some basic actions...If we aggregate everyone that's doing it, the numbers start exploding."
The code can do more than just display a banner. Tiffiny Cheng, co-director of Internet-focused political advocacy group Fight for the Future, explains how it could implement a SOPA-style blackout: "We'll invent something at the time, and it will be some really unified and shocking action. We're creating the tools and the forms of protest that allow for viral organizing. That's how the SOPA protests were able to get started and grow to the level they did."
Many big sites have already signed on. The list includes such names as Reddit, Imgur, the Electronic Frontier Foundation, the Cheezburger Network, Mozilla and the non-profit Public Knowledge. Ohanian thinks people should have the numbers of their congressmen in their cell phones: "They're like tech support, or customer service. It's like calling Comcast. They work for us, and we should have their number in our phones and be able to call them when something is upsetting us. Why not? Even something as basic as that brings home a point that SOPA and PIPA proved: That still, in the face of everything else that's screwed up in Washington, we the American people can fix things."
Related Tags