Berkeley chief of police sends 10 officers to track down son's stolen iPhone
Berkeley chief of police sends 10 officers out to locate his son's stolen iPhone.
Published Fri, May 25 2012 10:11 AM CDT
|
Updated Tue, Nov 3 2020 12:28 PM CST
This is one of those moments where you just want to know what a person was thinking. But until someone develops a mind-reading machine, we won't know for sure. As an epitome of United States corruption, ignorance, and waste, the Berkeley, California chief of police sent out ten of his officers to track down his son's stolen iPhone.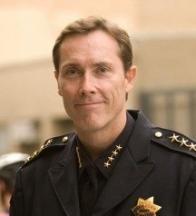 Guess what! They didn't manage to find the device even though it had tracking software installed on it. The officers sent to find the device weren't just regular officers, although some were. Michael Meehan, the chief, also sent officers from the drug task force to aid in the search. All of this was over a replaceable iPhone that couldn't cost more than $500.
The hunt most likely cost taxpayers a few thousand dollars. It could have potentially cost even more as only some of the officers received overtime pay for their participation in the search. This truly is an epitome of selfishness. Meehan used his position to do his personal bidding while wasting my taxpayer dollars. As a California resident, I'm not exactly happy with this story. Did Meehan cross a line or was this an acceptable use of money? You be the judge and let us know in the comments.
Related Tags