Ah, Bungie. Fresh from the Halo titles, their next game 'Destiny' is, er, destined, to launch next year initially on the Xbox 360, and the next-gen Xbox, according to the developer's contract with new publisher, Activision. The contract was made public as part of the lawsuit between Activision and Call of Duty creators, Jason West and Vince Zampella.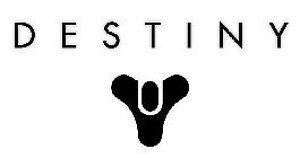 The contract unveils that Bungie are signed to make up to four "sci-fantasy, action shooter games" in the Destiny universe, every other year from autumn 2013 to 2019. Bungie won't stop there, they will also make four downloadable expansions packs codenamed Comet every other year from autumn 2014 up to 2020.
The document does reveal some very interesting information about, not only do we know how many Destiny titles are coming, but it states the next Xbox as "Xbox 720". This should be considered unofficial confirmation of Microsoft's next-generation console, and if I had to predict, it should be here next year. Destiny will be sold in shops, be boosted with DLC, subscriptions, and micro-transactions. Activision and Bungie are considering a PlayStation 3 port for 2014.
Destiny games could eventually arrive on the PlayStation 4 and PC, if they are considered feasible. The terms of the deal aren't bad for Bungie, where they would see royalties of between 20- and 35-percent of "operating income", which is the amount of money left after Activision deducts costs, including the development of the games, production and marketing expenses. On top of this, Activision will pay Bungie $2.5 million per year in bonuses between 2010 and 2013 if developer meets quality and budget milestones.
Bungie will receive an additional $2.5 million if the first Destiny game reaches a 90 or better review score average on GameRankings.com 30 days after launch.