Firstly of all I would like to thank all of you for entering our Win a trip to Computex Taipei 2012 contest on behalf of the whole TweakTown team. Again we need to thank Corsair, LSI and Sapphire for helping to make this possible!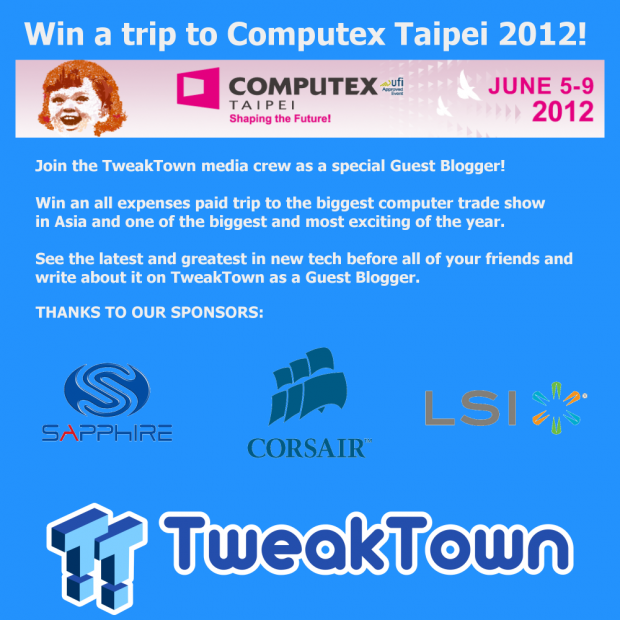 We had a rather good response and will consider running the contest again next year. However, enough of the dribble... you are here to see if you are the winner of our contest.
Drum roll please! The lucky winner of our Computex trip is Roshan from India. We have already been planning the trip with Roshan and things are proceeding well. He is very excited about the opportunity we have given him to come to Computex and Taiwan for his first time. You can look forward to some guest blogger coverage from Roshan during Computex.
Sadly not everyone can win - if we had it our way, we would bring each and every one of you over who entered, but of course it's just not possible. Better luck next time if we decide to run it again and thanks again for participating!