ITC judge recommends banning Xbox 360 imports due to patent infringement
Judge Shaw finds that the Xbox 360 should be banned from import due to infringing on patents.
Published Wed, May 23 2012 11:17 AM CDT
|
Updated Tue, Nov 3 2020 12:28 PM CST
If you want a new Xbox, you better get one now. The judge in the Motorola versus Microsoft patent infringement case has recommended to the six-person review commission that they ban imports of the Xbox 360 due to it infringing upon 4 of Motorola's patents. I can see where this could put a massive kink in Microsoft's current "buy a computer, get an Xbox" promotion.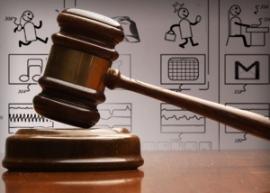 In court documents that were released Monday, Judge Shaw recommended that the Xbox 360 4GB and 250GB be blocked and that Microsoft should have to post a bond worth 7% of the wholesale value of unsold Xbox's currently in the country. This ruling follows Shaw's previous ruling last month that Microsoft was in fact infringing on some of Motorola's patents.
"It is recommended that the Commission enter a limited exclusion order against infringing Microsoft products," Shaw wrote in his finding. "It is further recommended that the Commission issue a cease and desist order. Additionally, it is recommended that Microsoft be required to post a bond for importation of accused products during the Presidential review period."
The six-member commission is expected to review this decision and issue their final statement sometime in August. They have the ability to block imports of devices found to be infringing on US patents. It is also my understanding that the President would then review the finding and could overturn the ban if he wanted. Earlier this month, Motorola won an injunction against Microsoft in Germany but faces significant hurdles if it wants to try and enforce it.
Related Tags