Yesterday I reported that Facebook shares were down 11-percent from the IPO launch price of $38 per share, to a shave over $34 per share. Today, they've dropped even more, down a total of 18.1-percent from $38 per share to $31.12 per share.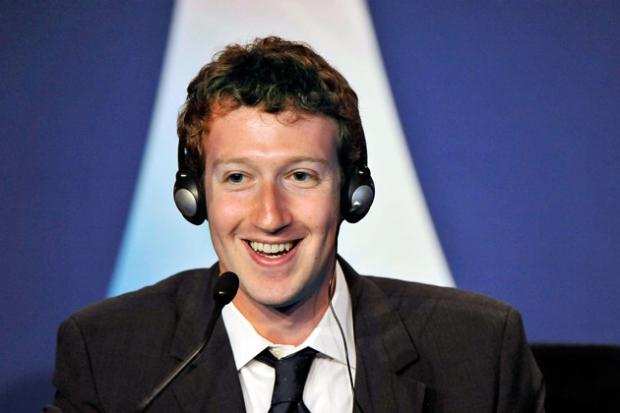 An 11-percent drop, is significant in itself, but an 18.1-percent drop is even more significant as it's barely days from its IPO launch. Business Insider has a great piece on it, where they've explained that once again, Wall Street insiders had some great information, where small investors an individuals were left out in the cold.
It seems that Facebook was not as powerful on the stock market, and that this information was shared among the elite before the IPO itself. If we take note that Mark Zuckerberg himself sold 30.2 million Facebook shares, netting him (before tax) a very tidy $1.1 billion. Various people along the line who have the means and power to have much more knowledge than you or I, or the normal investor, were told to cut estimates.
The estimate cut was followed by three more stages, which we all know of. The price range was increased, the size of the deal itself was increased, and shareholders in Facebook such as Goldman Sachs decided to sell more stock on the deal. As Business Insider puts it "the 'smart money,' in order words, was cashing out". It seems that during the private roadshow meetings, Facebook exec's were "signalling" to some sophisticated investors that the social network's advertising revenue would not grow as fast some some potential investors had hoped.
Facebook's advertising business is driven primarily by company-to-company sales efforts, and Facebook executives made it clear to sophisticated investors that this would limit the rate at which Facebook's ad business could grow. By week two of the IPO roadshow, some institutional investors became more cautious of the impending IPO, and according to one investor who looked at the deal, institutions "got the willies" and started to talk about paring back their stock orders.
But, out in the normal, unsophisticated world, Facebook stock was the most talked about thing, well, everywhere. Business Insider reports that one senior stockbroker at a major brokerage firm reported that he "had never seen such demand" for an IPO.
Well there you have it, Facebook hits the highest peak it'll probably ever hit, debuts at insane numbers, the founder himself sells millions of shares, the big "sophisticated" boys sell tonnes of shares, normal people lose close to 20-percent on their money and it seems to not be hitting the airwaves as much as pre-IPO news. Here at TweakTown, we like to keep it real. Reporting on the things that other sites, or people won't touch.
Facebook shares will most likely settle at this price, or maybe dip a bit more yet and then stabilize. I'm by no means a financial expert, but the way I think of it is - Facebook don't really have anything to sell apart from user data and information on users. How a website like that can be "valued" at $100 billion-plus is beyond me. I'm completely unfazed by this stock news, as I knew it would debut high and tank shortly after, just not this soon...