Nuance shows off Dragon Drive, Siri like concept for your car
Nuance brings a new voice recognition service to vehicles to allow for natural language processing.
Published Tue, May 22 2012 4:32 PM CDT
|
Updated Tue, Nov 3 2020 12:28 PM CST
Voice control is gaining momentum everywhere thanks to Apple's Siri: Samsung's upcoming Galaxy S III is going to feature a Siri alternative. Google has voice search. Now, Nuance, the people behind the Dragon software, is showcasing a new technology to allow for natural language processing. Nuance technology is already seen in Ford's Sync and My Ford Touch.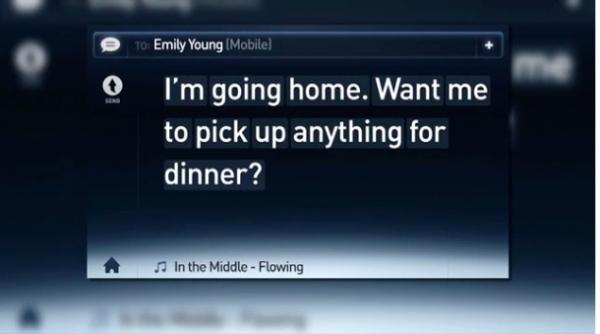 The current Nuance system recognizes about 10,000 voice commands, but can't cope with anything outside of that pre-programmed library. The new technology being showcased is called Dragon Drive and will use Nuance's cloud-based servers to allow natural language processing, similar to how Apple's Siri works.
The technology is moving forward slowly and starting with an SMS service. The SMS service will allow users to send and receive text messages. As more people get used to the technology and the technology advances, Nuance will bring the technology to services like navigation, traffic updates and music playback.
Dragon Drive is said to do some of the processing locally and some in the cloud as opposed to Apple's Siri. This, combined with Nuance's multiple telco grad facilities worldwide, is said to alleviate any latency that was present with Siri. Mike Thompson, executive vice president and general manager of Nuance Mobile says that models should hit the showroom floors sometime this summer.
Related Tags