Max Payne 3 to arrive on PC with four DVDs
Max Payne 3 on PC will ship with 4 DVDs, requires 35GB minimum storage.

Published Tue, May 22 2012 2:00 AM CDT
|
Updated Tue, Nov 3 2020 12:28 PM CST
Rockstar released the Max Payne 3 requirements a month ago now, and we were teased with a 35GB install requirement. Well, it looks like the game will ship on four DVDs according to the game's Indian distributor, E-Xpress Interactive. Four DVDs seems excessive, so does a 35GB install.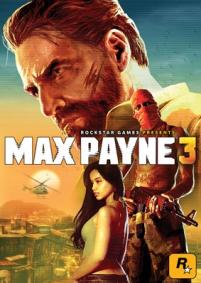 I'm looking forward to seeing the game running on a high-specced PC, to see if that 35GB is worth it. Four DVDs is just ridiculous, and this is why I love digital distribution. But what about those who don't have the Internet speed, or download cap, to suck down 35GB of data?
Is this the future of gaming? With the recently announced Unreal Engine 4 and it's jaw-dropping screenshots, we are definitely looking at a huge expansion in how much data comes with a game because of textures, sounds, and everything in between. We're going to need some seriously powerful compression methods in the near future. Whatever happens, Max Payne 3 will be a day-one purchase for me. What about you?
Related Tags