Upcoming games based on Frostbite 2 engine from DICE will require 64-bit OS
Some of DICE's upcoming Frostbite 2-powered games will require a 64-bit OS.

Published Mon, May 21 2012 9:03 PM CDT
|
Updated Tue, Nov 3 2020 12:28 PM CST
DICE's Frostbite 2 is still to this day one of the best game engines on the market, but it looks like the developer is ready to amp things up a bit. DICE posted a tweet earlier today where they've teased that they will have Frostbite-powered games in 2013 that will only work on a 64-bit operating system.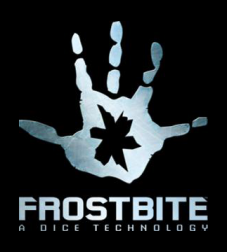 DICE rendering architect Johan Andersson is the man behind the tweet, and has recommended that Windows 8 would be a great upgrade when it arrives if they're still running a 32-bit version of Windows. This is only for those who have a 64-bit CPU, some people rock a 32-bit OS with a 64-bit CPU, which of course you'd need both a 64-bit OS and CPU to run the 64-bit-only Frostbite games.
At the moment, it's hard to know which upcoming game could use the 64-bit-only Frostbite engine. Could it be Battlefield 4? Mirror's Edge 2? Battlefield: Bad Company 3? It could be any of those games. Right now, the only 2013 Frostbite title confirmed is Command & Conquer: Generals 2.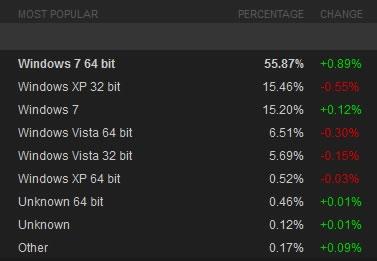 If you thought that most people weren't already running a 64-bit OS, you'd be surprised. Steam's Hardware & Software Survey shows some surprising results, with 55.87-percent of people running Windows 7 64-bit, and another 6.51-percent on Windows Vista 64-bit.
Related Tags