RumorTT: NVIDIA Kepler cards suffering from fatal flaw, could see recall
Rumor: Nividia's Kepler suffers from "serious performance degradation" and could be fatal flaw.
Published May 21, 2012 5:09 PM CDT
|
Updated Tue, Nov 3 2020 12:28 PM CST
1 minute & 0 seconds read time
It appears that TSMC and NVIDIA disagree whether or not NVIDIA's new Kepler architecture has a fatal flaw or not. On one had, we are hearing reports from TSMC that the new Kepler video card "chips may be suffering from serious performance degradation over long periods of heavy load" and could be the cause of a future recall by NVIDIA.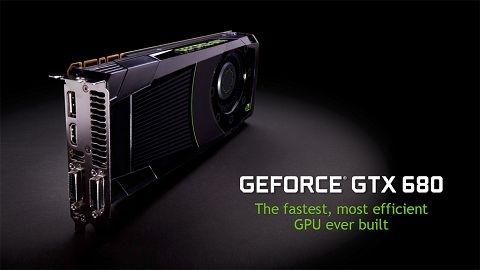 On the other hand, NVIDIA is saying all is fine. Bryan Del Rizzo, spokesman for NVIDIA stated, "There is no truth to this." NVIDIA denies that there will be any sort of recall over this report from TSMC. NVIDIA has, however, not provided any further details other than the previous statement denying that there is an issue.
EVGA has already had to recall all of their GTX 670 SC cards due to a hardware issue, so the idea of a recall could be correct. Is this the hardware fault that has caused the recall? Additionally, this could be the reason that the 670/680/690 are not in stock anywhere, even after TSMC promised NVIDIA a majority of its manufacturing resources.
A company can't keep a major hardware flaw secret for long as a mass amount of users would take to the internet with stories of the problems they are having. I imagine there is at least some truth to this report and it will come out soon enough. Let's not forget the bumpgate scandal where NVIDIA held off for as long as possible from admitting a design flaw to avoid compensating affected customers.
Related Tags