Dish Network gets a warning from Discovery CEO about skipping ads
Discovery's CEO warns Dish Network that ad skipping DVR could ruin TV industry.
Published Mon, May 21 2012 1:36 PM CDT
|
Updated Tue, Nov 3 2020 12:28 PM CST
Discovery's CEO is not one bit happy with Dish Network's new ad skipping technology in the Hopper DVR. Discovery Communications CEO David Zaslav has let Dish Network know that skipping ads could damage the industry as content creators lose one of their revenue streams. As a result, subscription fees would likely skyrocket.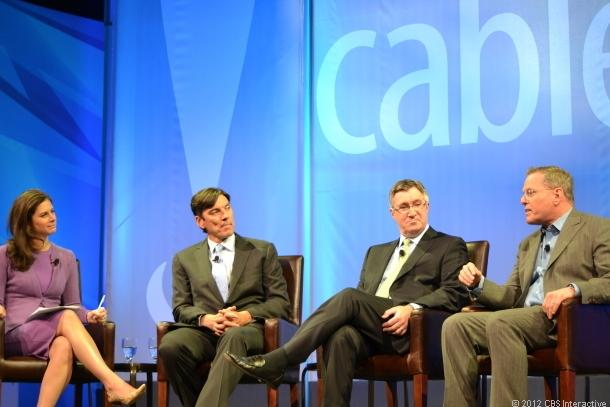 "Charlie Ergen and Dish are a distributor of content," he said. "They need us to reach homes with our content. And if there is not going to be advertising fees, then there needs to be a lot higher subscriber fees." With increasingly expensive shows and production costs, quality content needs to money offered by advertisers to keep subscription costs low.
As of right now, the Hopper DVR's technology only works on broadcast TV, but that doesn't mean it couldn't be used on premium channels such as Discovery. Time Warner Cable CEO Glenn Britt agrees that the technology could easily destroy TV. "The dual stream of advertising and subscription revenue has been great for content creators," he said. "We have more TV than we could have ever imagined. I don't think we want to destroy one of those revenue streams."
AOL CEO Tim Armstrong opinion differs: "The video and cable industry needs to think of advertising differently," he said. "The reality is that consumers today are super-engaged. So how what would you put around that program or in program that doesn't look like traditional advertising? How do you make more engaging advertising?"
Related Tags