Samsung have said that their upcoming flagship quad-core smartphone, the GALAXY S III, will be on sale in Taiwan come June 1. This is 1-2 days later than its European release, but it looks like they will make up for it on pricing.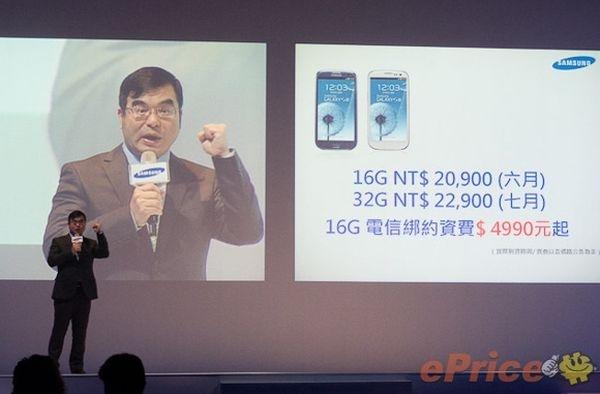 It looks like Taiwan will be getting the S III for less than what British retailers and carriers are asking. An unlocked, SIM-free GALAXY S III will set you back 20,900 TWD, which is around $708. This is for the 16GB model and an extra 10-percent of so for the 32GB variant.
To compare this to the British retailers, the S III 16GB model will be selling for around £500 (about $800). Another benefit in Taiwan is that the 32GB model is only $67 more expensive, which is strange because the doubled internal storage usually sets one back $90-100 more. But, who can complain at that?
All major Taiwanese mobile carriers are expected to offer the S III on June 1, and will offer it for free on a two-year contract. I'm pretty sure Taiwan is getting it cheaper than everywhere else for a good reason, and maybe that reason is to entice me to grab one for myself and my wife while I'm there for Computex? That's what I'm telling myself, anyway.