World Exclusive: Phison's new S8 SATA III Controller with Type B 24nm NAND Pictured
World exclusive: Phison's new S8 SATA III controller that sports Type B 24nm NAND.
Published Sat, May 19 2012 10:35 PM CDT
|
Updated Tue, Nov 3 2020 12:28 PM CST
Let's just be honest about it, when you think of high performance solid state drive controllers the Phison name doesn't exactly jump to the top of the list. That isn't going to change anytime soon but Phison isn't looking to take on the SandForce or Marvell's of the world.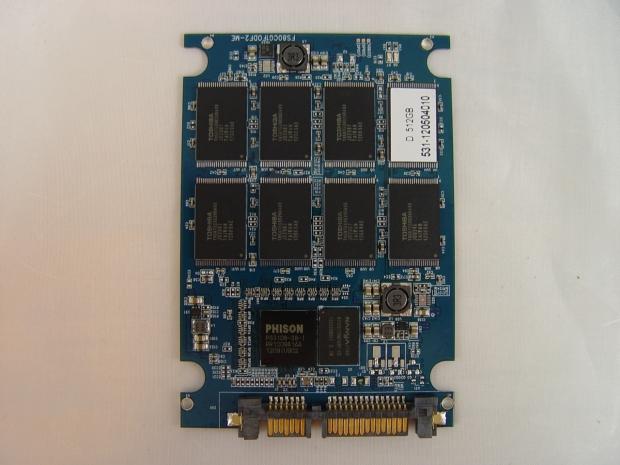 Let's break it down like this, 512GB capacity for less than 500 Dollars with 460MB/s read and 315MB/s write speed. Given that most other 512/480GB solutions are currently hovering around the 700 Dollar mark this is something to get excited about.
Then there's the performance. We didn't get a quote from the company or a specifications list but the 460MB/s read and 315MB/s write speeds were from our tests in ATTO with the very first firmware build for the new controller (S8FM0001). A performance firmware is expected to hit our lab in early June, just in time for Computex or at the latest July, just in time for retail.
The image above is not just the first know picture of the new Phison S8 Controller but also the first picture of new Toshiba Toggle Mode Type B NAND flash. Given the large price difference between the Type A and Type B we think this is change that increased yield, much like IMFT's new third generation 25nm flash. The new Type B flash does increase the speed from Toggle 1 (166MB/s) to Toggle 2 (200MB/
s).
Over the last month we've read reports, or at least one that stated that the large SSD manufactures like Intel and Crucial were making a power play to drive smaller companies out of the SSD market. It is true that prices are coming down rapidly but it isn't because the big boys are looking to smash the little guys. It all has to do with the price of the flash. NAND flash production is on the rise and the percentage of usable flash has increased with refinements to the manufacturing process. This is why we see SSD pricing dropping so quickly now.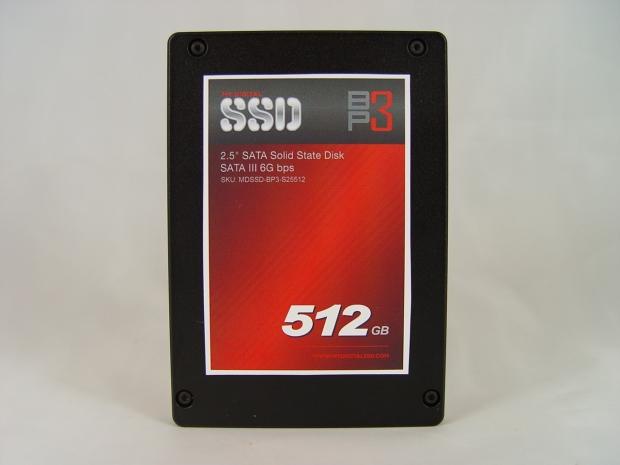 The drive pictured above is the MyDigitalSSD BP3. We'll have a full review of the new BulletProof 3 512GB for you tomorrow. MyDigitalSSD has always been on the cutting edge of new technology and didn't feel the need to wait till Computex to show off their new low cost SATA III entry.
MyDigitalSSD is also preparing a new BP3 mSATA line using the same controller and Type B flash. Pricing is very attractive compared to just about everything else on the market, very close to $1 per GB! This mark is becoming common with 2.5" form factor drives but until now the mSATA drives had a significant price premium.
Related Tags