We know the new Apple MacBook Pro's are coming, we know that they will sport high-resolution "Retina", or "HiDPI" displays, and should be unveiled at next month's Worldwide Developers Conference. CNET are reporting that these new high-res panels are available available in the supply chain and that they carry a premium of up to $100 over their non-Retina counterparts.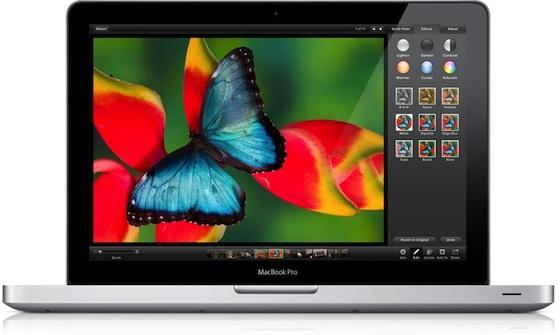 The next question is, will Apple pass this cost onto you, and I, the customer, or would they absorb the costs themselves? Considering they're rolling around in seemingly unlimited money from their uber profits, as well as cutting the optical drive out of the new MBP's, I would expect nothing else but Apple to absorb the costs. Passing them onto the customer would just seem, cheap.
DisplaySearch Senior Analyst, Richard Shim, says that the 15.4-inch Retina MBP display would rock on with a resolution of 2880x1800, which would give a density of 220 pixels per inch (ppi), and costs approximately $160. This is a $92 increase over Apple's estimated cost of $68 for the current display in the 15-inch MacBook Pro. The 13-inch MacBook Pro with a Retina display of 2560x1600 costs $134, a $65 premium over the current model's display.
Where it gets very hot around the collar (for me, mostly) is the 17-inch MacBook Pro, which would have an unbelievable 3840x2400 display, and would bring across the biggest premium over the current display. But, it's not known if the 17-inch MBP would receive the same upgrades as the 15.4- and 13-inch MBP's.
What do you think of the ridiculously high resolution displays? A 3840x2400 display on the 17-inch MBP would be simply amazing to look at.