Have you ever had sensitive data that you didn't want to get into the wrong hands? Always marveled over those evil villain's bases which self-destruct? Well, RunCore has brought to market an SSD that self-destructs on command to permanently erase your data. You get the speed of an SSD with the cool features of an evil villain's lair.
In the video above, you can see an explanation of how the self-destruct function works along with the actual self-destruction happening. After the button is pressed, a puff of smoke comes out of the SSD due to how the self-destruction works. The NAND chips are over-volted so that they are physically destroyed.
A less subtle method is the physical destruction of your SSD by applying an over-current to the NAND flash memory and thereby physically destroying these. The RunCore InVincible product series is catering to embedded computer systems requiring high-speed serial switched fabric interconnects for rugged design implementation and more flexible power ranges. Delivering optimized storage options particularly in mission-critical fields such aerospace, defense and general industrial applications.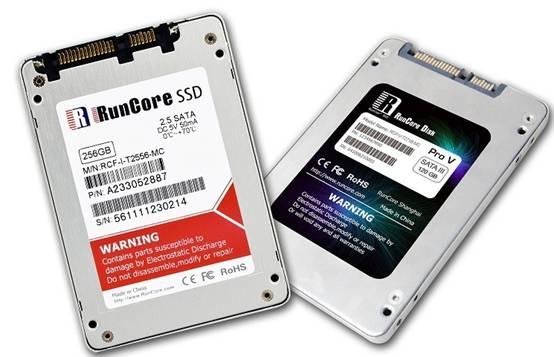 So next time the FBI comes knocking on your door, wouldn't you like to have one of these running in your PC? Well, actually, I have nothing to hide, but it sure is a cool gimmick. Unfortunately, you can only use it once. However, this is ideal for the defense industry, along with high security government applications.