The Pirate Bay being attacked by DDoS after criticizing Anonymous for DDoS'ing Virgin Media ISP
The Pirate Bay has been largely unreachable as it has been suffering from a DDoS.
Published Wed, May 16 2012 11:33 AM CDT
|
Updated Tue, Nov 3 2020 12:28 PM CST
Reports are coming in from around the world that The Pirate Bay is largely unreachable. No, this isn't due to some country's court order. Instead, according to a TorrentFreak insider, The Pirate Bay is suffering from a DDoS. This DDoS comes at an interesting time as they had recently openly criticized Anonymous for DDoS'ing Virgin Media.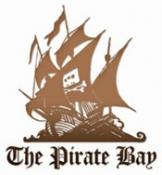 In all likelihood, this is an attack by Anonymous after being criticized. However, it has not been confirmed to be them. At the time of writing, the site has been down for about 24 hours and seems to be unreachable from my end. TorrentFreak's inbox often suffers when The Pirate Bay goes down, but this time seems even worse.
The problem lies in the fact that people were expecting The Pirate Bay to be unreachable due to the censorship rulings, but they were also expecting to use the bypass methods. They weren't expecting those methods to fail. It will be interesting to see if Anonymous claims responsibility for this attack. More as it comes.
Related Tags