Samsung takes back top cell phone maker title, Apple not far behind
Samsung top mobile handset maker, by far top Android maker, sold 86.6 million Q1 2012.
Published Wed, May 16 2012 10:33 AM CDT
|
Updated Tue, Nov 3 2020 12:28 PM CST
Another research firm has confirmed that Samsung is the top cell phone maker in the world. With 86.6 million handsets sold in the first quarter of 2012, Samsung has reclaimed the title from Apple. That 86.6 million sold is 25.9 percent higher than last year's first quarter and helped give Samsung a 20.7% share of the market.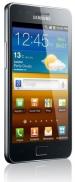 Of the 86.6 million handsets sold last quarter, 38 million of them were smartphones. Samsung's 38 million smartphones account for more than 40% of Android phones in the world. That number is huge considering not a single other handset maker has captured more than 10% of the Android smartphone market.
Nokia was thrown out of the way as Samsung flew past. Nokia, now in second place, sold 83.2 million handsets, a decrease of 22.7% from last year's quarter. "Smartphone sales are becoming of paramount importance at a worldwide level," Gartner principal research analyst Anshul Gupta said in a statement. "For example, smartphone volumes contributed to approximately 43.9 per cent of overall sales for Samsung as opposed to 16 per cent for Nokia."
Apple came in third with only 7.9% market share. That figure was boosted by iPhone 4S sales, which contributed to increasing Apple's handset sales by 96.2%. RIM is still at the bottom of the heap with only 2.4% market share. "RIM desperately needs to deliver winning BB10 products to retain users and stay competitive," Gupta said. "This will be very challenging, because BB10 lacks strong developer support, and a new BB10 device will only be available in the fourth quarter of 2012."
Related Tags