Baidu wants Baidu Cloud on Android, iOS and Windows Phone
Baidu Cloud destined to arrive on Windows Phone, iOS and Android.

Published Wed, May 16 2012 4:18 AM CDT
|
Updated Tue, Nov 3 2020 12:28 PM CST
Chinese search company Baidu has whispered into the ears of TechCrunch that they have some big plans for the Baidu Cloud Smart Terminal system that runs their newly-announced phone. Baidu wants to push Baidu Cloud into all major mobile operating systems, including Windows Phone, iOS and Android.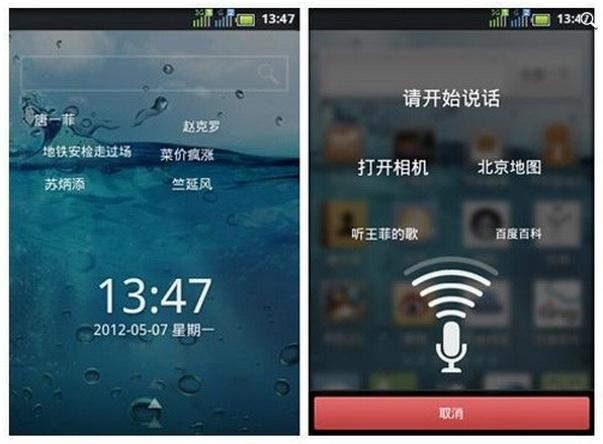 According to a Baidu spokesperson, the company wants to eventually produce a Windows Phone with Baidu Cloud, as well as an iOS-based device. A Windows Phone I could see happening, but an iOS device? It would really require Apple's complete permission, and I just can't see this happening.
Baidu Cloud is a suite of apps tied into Baidu's storage, music and search offerings. The phone announced today, is a low-cost phone, dubbed Changhong H5018 and sports a 3.5-inch 480x320 touchscreen, 3G connectivity, and a 3-megapixel camera. It will be available for $158, which earns it the right to be dubbed a low-cost smartphone. Baidu Cloud runs on top of Android 2.3, and because Google gives Android partners much more freedom in adapting their OS, it gives Baidu the chance to start off on Android.
Microsoft is tighter with their OS, and Apple... are, well, Apple.
Related Tags