Team Immunity smashes into Diablo III for 48 hours straight, all LIVE!
48 hours straight of Diablo III is underway by Team Immunity, check out the live stream!

Published Tue, May 15 2012 11:11 PM CDT
|
Updated Tue, Nov 3 2020 12:28 PM CST
Diablo III is here, and whilst a lot of you probably aren't even reading this because you're raiding dungeons and levelling up characters, here's some very cool news. Team Immunity from Australia is live streaming their event in HD playing Diablo III non-stop.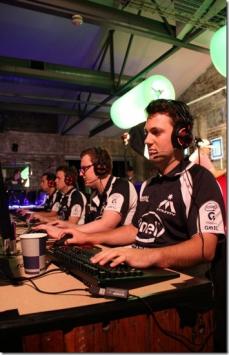 There are a bunch of gamers at the RedBull HQ in Sydney, Australia, right this very second, who are taking shifts to get their time on the mouse and keyboard to slay baddies in Diablo III. Oh, what's that? You want to see it, sure - there's a live stream link, right here!
Related Tags