GM to stop advertising on Facebook saying it doesn't work
GM is pulling $10 million in advertising from Facebook after deciding it isn't worth the money.
Published Tue, May 15 2012 5:31 PM CDT
|
Updated Tue, Nov 3 2020 12:28 PM CST
GM has announced that they will be pulling $10 million in ads from Facebook as they say they don't work. This comes at a bad time for Facebook as they are about to launch their IPO. GM's marketing executive have apparently been reviewing GM's advertising and found that the paid ads are worth the money. They will, however, continue to use the free advertising on Facebook.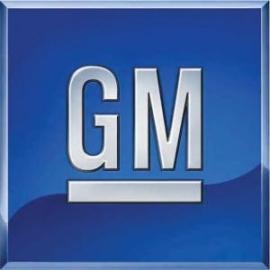 GM currently spends somewhere in the neighborhood of $40million on Facebook advertising, though only $10 million of that goes to paid Facebook ads. (These are presumably annual figures) The other $30 million goes to upkeep on the company's Facebook page, along with paying for promotions and giveaways which don't appear to make Facebook any money.
This $10 million isn't much in terms of the $3.7 billion that Facebook brought in last year in advertising. However, GM is the third largest advertiser in the United States, so the fact of them pulling their advertising may cause other companies to reexamine their strategies to see if Facebook is really worth it.
Business Insider's Jim Edwards points out that Facebook has a much lower clickthrough rate than Google does. This could be due to the different medium that Google is compared to Facebook:
The other issue is whether Facebook is right for all advertisers. Search advertising -- the kind Google provides -- tends to be more effective on customers who are actively doing pre-purchase research. Facebook, on the other hand, is more of an entertainment medium; no one is shopping for cars on Facebook -- a fact GM seems to have now learned.
Related Tags