Kodak kept a secret nuclear reactor underground for over 30 years
Kodak maintained a nuclear reactor for over 30 years without alerting the local police or fire depar.
Published Tue, May 15 2012 3:32 PM CDT
|
Updated Tue, Nov 3 2020 12:28 PM CST
Kodak, in recent times, has not been doing very well, but apparently they have managed to keep a secret for over 30 years. Back in 1974, Kodak acquired a small nuclear reactor and has been maintaining the device in an underground bunker for over 30 years. The nuclear reactor was filled with 3.5 pounds of weapons-grade enriched uranium and was kept in a bunker with 2-foot thick concrete walls.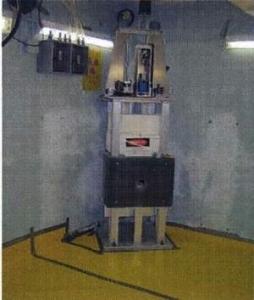 Incredibly, it seems as though very few people knew of the reactors existence. The reactor is one of only two ever made and known as a Californium Neutron Flex multiplier. The bunker in which is was located is in Rochester, New York and seemingly never caused any sort of problem through radiation leaks or other ways.
Apparently, Kodak used the device to conduct years of research. It was also used to check materials for impurities and to perform neutron radiography testing. Kodak continues to claim the device is safe and couldn't explode since it wasn't a power plant. The device had been mentioned in some research papers, but was never publicly announced.
Incredibly, it would appear that Kodak never alerted the local police or fire departments that the reactor was located there or even existed. The company decommissioned the reactor with the help of federal regulators six years ago. The uranium plates were placed in protective containers and removed in November 2007.
Related Tags